The suspected gunman in the New Year's massacre at an Istanbul nightclub that left 39 dead and 69 wounded, has been captured according to Turkish authorities.
Prime Minister Binali Yildirim told reporters in Ankara, Turkey, that the man was being questioned by police and expressed hope that the interrogation would unveil the "forces" behind the attack, which was claimed by ISIS.
"The vile terrorist who attacked the place of entertainment on New Year's eve and led to the loss of so many lives has been captured," Yildirim said.
He added: "What is important is for the suspect to be captured and for the forces behind it to be revealed."
Istanbul governor Vasip Sahin said the suspect is an Uzbekistan national who trained in Afghanistan. He is believed to have entered Turkey in January 2016.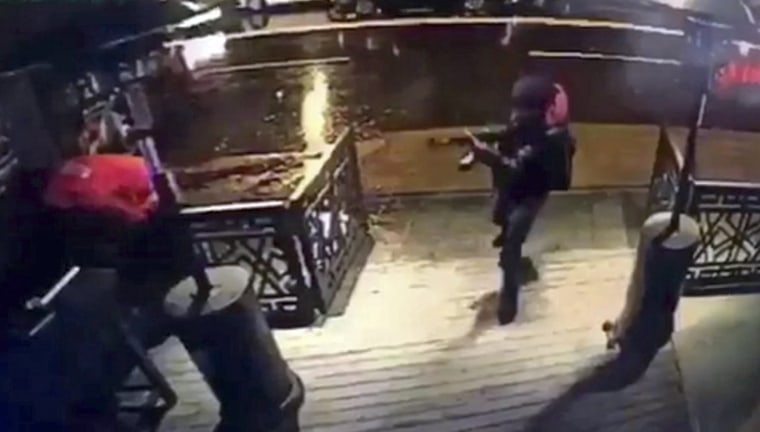 Sahin says the suspect, captured late Monday, has confessed to carrying out the massacre and that his fingerprints matched those of the attacker.
The suspect, according to Sahin, is well-educated and speaks four languages. The statements come hours after police began questioning the suspect, who was identified as Abdulkadir Masharipov.
He was caught in a police operation at a luxury residential complex in Istanbul.The state-run Anadolu Agency said that a man from Kyrgyzstan and three women — from Somalia, Senegal and Egypt — were also detained in the raid, while the gunman's 4-year-old son was taken into protective custody.
The alleged attacker has been apprehended and taken to Haseki hospital in Istanbul, a police source told NBC News.
Related: Istanbul Nightclub Attack Involved Intelligence Organization: Turkey
Photographs from the raid, showed a bruised, black-haired man in a gray, bloodied shirt being held by his neck.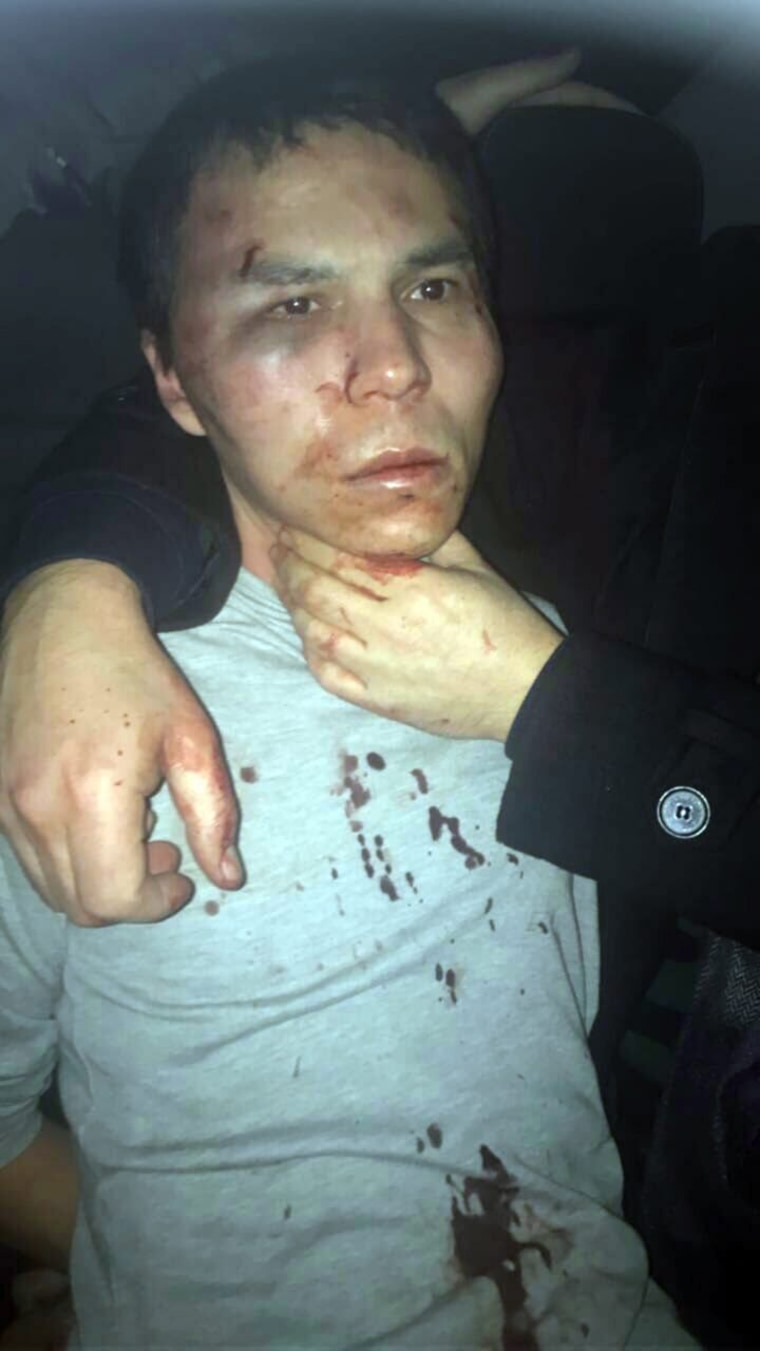 The suspect had escaped following the deadly shooting at Reina nightclub, one of the city's most exclusive, after opening fire in a crowd gathered to celebrate the new year. The man allegedly killed a police officer and civilian outside the club before firing on revelers around 1:30 a.m. on New Year's Eve (5:30 p.m. ET Saturday).
Twenty-eight of the victims were foreigners, Turkish Health Ministry officials said after the attack. Canadian, Iraqi, Saudi, Indian, Lebanese, Tunisian, Kuwaiti and Syrian citizens were among the dead.
ISIS has claimed responsibility for the shooting, identifying the attacker as "a heroic soldier of the caliphate." The terrorist group said the attack was carried out in response to a call from ISIS' leader, but it did not say whether it had directed or simply inspired the assailant.
Earlier this month,Turkish authorities said they had identified the main suspect in the shooting, but were not revealing his identity as he remained at large.