New Zealand's annual "Bird of the Year" contest is underway, and there's been a surge in votes for one bird in particular — thanks to "Last Week Tonight" host John Oliver.
From billboards in Mumbai to "The Tonight Show" in New York, he has spared no effort to promote the endangered Australasian crested grebe, also known by its Maori name of pūteketeke.
"Even the name is just a dance in your mouth," Oliver told Jimmy Fallon on NBC's "Tonight Show" this week, during which he wore a pūteketeke costume. 
New Zealand is now home to fewer than 1,000 of the diving water birds, which are known for their slender neck and what the campaign team describes as a "mullet."
"They have a mating dance where they both grab a clump of wet grass and chest bump each other before standing around unsure of what to do next," Oliver said in a video promoting the campaign. "I have never identified with anything more."
The "Bird of the Year" competition is aimed at raising awareness about New Zealand's indigenous birds, many of which are either endangered or have gone extinct. Voting for the 75 on the list of candidates is open to anyone in the world with a valid email address, with the winner to be announced Monday.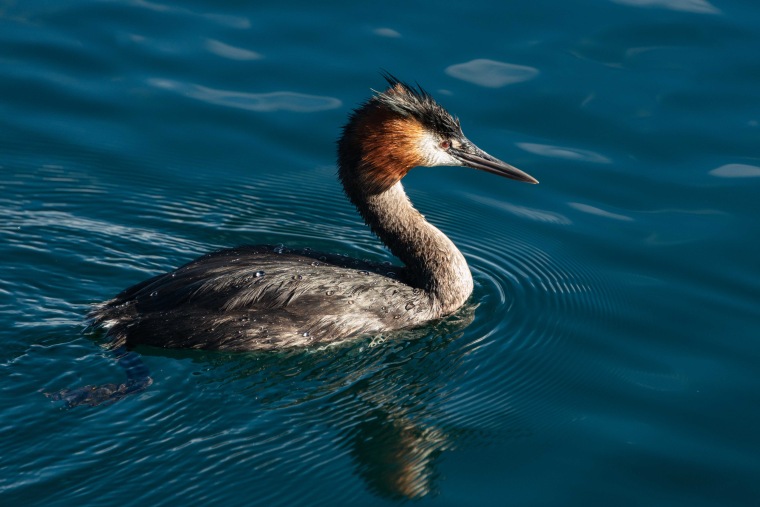 The stakes are even higher in this year's contest, whose winner will be named "Bird of the Century" in honor of the 100th birthday of its organizer, the conservation group Forest and Bird. 
The contest is no stranger to controversy. Last year, the kākāpō, the world's heaviest parrot, was barred from running after winning two times before. The year before that, the competition was won by a bat.
Oliver's high-profile campaign for the pūteketeke has resulted in hundreds of thousands of additional votes, a huge surge in a contest whose highest turnout was about 56,000 votes in 2021.
Contest organizers knew about Oliver's plans and say they hope the increased attention will make people more conscious about how their actions can endanger birdlife.
"It's about changing the culture and investing more in conservation," said Ellen Rykers, a spokesperson for Forest and Bird.
New Zealand is home to 156 species of birds, many of whom cannot fly and face an existential threat from predators, including the national icon, the kiwi.
"One of the biggest threats to the species here is predation," said Danielle Shanahan, chief executive of the Zealandia Ecosanctuary in Wellington, New Zealand's capital. "People getting onboard with this issue and putting traps for things like rats makes a massive difference for conservation."
Last year's "Bird of the Year," the pīwauwau or rock wren, received fewer than 3,000 votes.
"I think we might beat that due to the things we did," Oliver told Fallon. He has placed billboards in New Zealand, India, Japan, France, Britain, Brazil and even in the small Wisconsin town of Manitowoc, campaigning for the bird. 
Rykers said the contest's email verification system has been struggling to cope with the surge in votes prompted by Oliver's campaign.
"We didn't really have much of an idea of what they were going to do or how much they were going to do," she said.
"It was pretty mind-blowing," she said. "Just crazy, in the best way."
But the extravagant campaign is also ruffling feathers among other campaign managers.
"I did feel a bit gutted to see that it is getting so much backing, but it is awesome for conservation," said Daniel Cocker, a biodiversity ranger with the department of conservation and campaign manager for the southern New Zealand dotterel, or tūturiwhatu.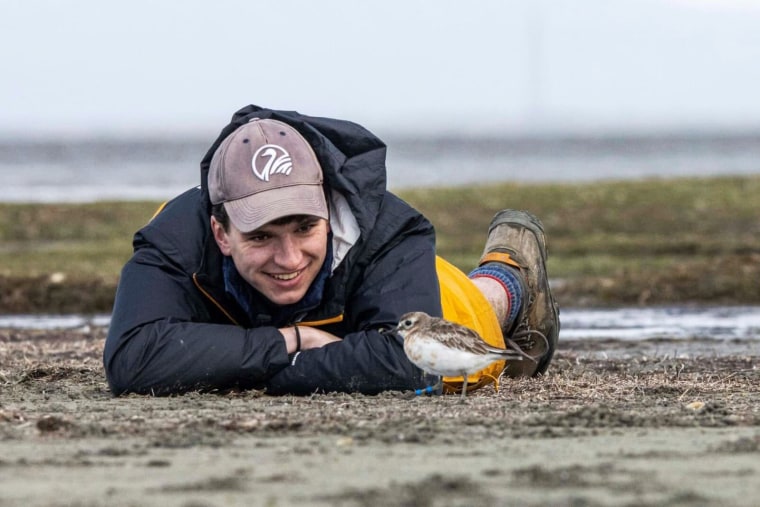 There are fewer than 126 of the birds left in New Zealand, said Cocker, 22, who has seen their population halved since he started working with them at age 14.
Still, he said, "it's really cool" that Oliver is "letting the world know how beautiful and special birdlife we've got here and why they deserve to be protected."
Regardless of anybody else's campaign, Oliver is expecting a landslide victory for the pūteketeke.
"It is American money undermining a foreign election," he said. "What is more to be proud about than that?"