Eight people still missing after the sudden eruption of a volcano off the coast of New Zealand are presumed to have died in the hail of burning ash, steam and gas, officials said Tuesday.
"I would strongly suggest that there is no one that has survived on the island," John Tims, deputy commissioner of the national police, said.
These suspected deaths — which included one American — would raise the number of people killed in the disaster to 14.
Among the 47 on White Island when multiple explosions sent a plume thousands of feet into the air Monday afternoon were nine Americans, including newlyweds Lauren and Matthew Urey of Richmond, Virginia.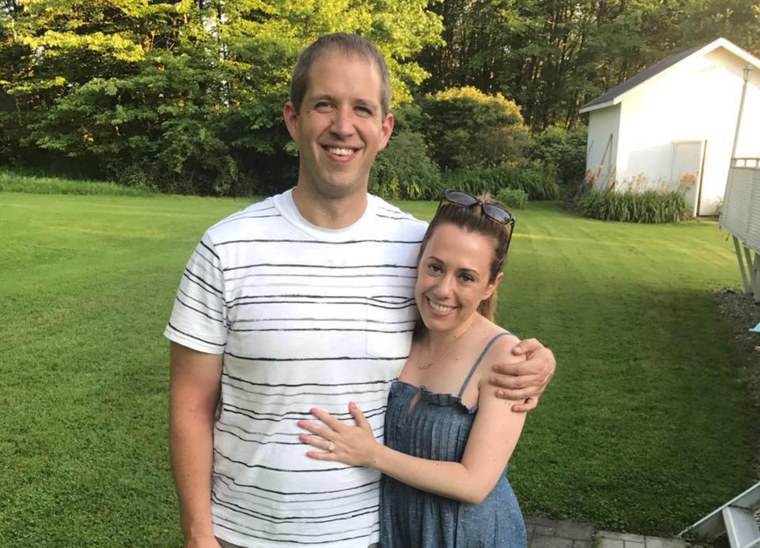 Lauren's father, Rick Barham, said his son-in-law is in intensive care at a hospital in Christchurch after 80 percent of his body was burned in the eruption. His daughter's burns were less severe, and she's hospitalized 670 miles away in Auckland, he said.
"We are at the airport trying to get a visa to get out. We are being told it could take 10 minutes to 72 hours. It's been a total nightmare," he told NBC News.
Meanwhile, officials were working to identify the five dead who were brought off the island Monday. A sixth victim died in the hospital Tuesday.
Conditions on the uninhabited island — long a popular tourist attraction — were still too unstable to access the site. Winds have further frustrated efforts, hampering attempts to send drones over the volcano to measure gas levels.
Several reconnaissance flights above the island Monday showed no signs of life.
"We understand the desire from the locals and the loved ones to remove their family from the island. But we are working around the clock," Tims added. "We are working hard, and we understand what we need to do for friends and family."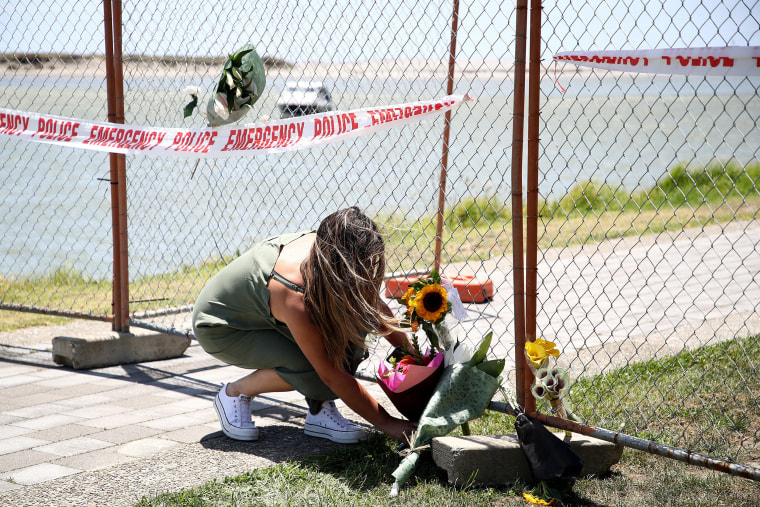 The effects of the eruption on victims' bodies mean that the recovery will need to be handled with expert skill and care, police said.
The 47 people on the privately-owned island at the time of the eruption hailed from countries around the world. In addition to the nine Americans, there were 24 people from Australia, five from New Zealand, four from Germany, two each from China and the United Kingdom, and one from Malaysia.
New Zealand's burn units were full to capacity treating around 30 survivors who ranged in age from 13 to 72, according to Pete Watson, a Ministry of Health spokesperson. Many had severe injuries and inhalation burns that require airway support, he said.
Authorities said they were opening an investigation into circumstances surrounding the deaths and injuries. They earlier announced they had launched a criminal investigation but then issued a correction.
"There will be questions that will be asked and do need to be answered by the appropriate authorities, and we will be ensuring that that happens. But for now we're focused on those who are caught up in this horrific event," New Zealand Prime Minister Jacinda Ardern said.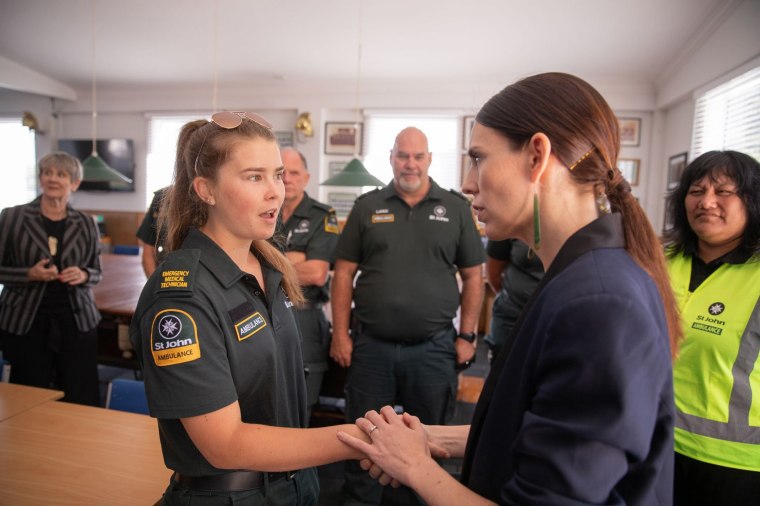 Three weeks before the eruption, New Zealand's geological hazard agency raised the "volcanic alert level" for White Island from 1 to 2, saying that eruptions of steam, gas, mud and rocks can occur with little or no warning.
However, two subsequent updates on the GeoNet website in the following weeks said that the location and level of activity didn't "pose a direct hazard to visitors."
The current alert level stands at 3.
The chair of the company that ran tours of the volcano said that at volcanic alert level 2, the company still operated tours, and only at level 3 did they start conferring with monitoring agencies, according to a report by New Zealand's state broadcaster RNZ.