MANAGUA — Nicaragua on Monday announced the start of work on a $50 billion shipping canal, an infrastructure project backed by China that aims to rival Panama's waterway and revitalize the economy of the second-poorest country in the Americas. The groundbreaking was largely symbolic, as work began on a road designed to accommodate machinery needed to build a port for the canal on the Central American country's Pacific coast.
Nicaragua's government says the proposed 172-mile canal, due to be operational by around 2020, would raise annual economic growth to more than 10 percent. The canal could also give China a major foothold in Central America, a region long dominated by the United States, which completed the Panama Canal a century ago. Construction of the new waterway will be run by Hong Kong-based HK Nicaragua Canal Development Investment Co Ltd.
More than a year since it was first announced, the project faces widespread skepticism, with questions still open about who will provide financing, how seriously it will affect Lake Nicaragua and how much land will be expropriated for it. Thousands of Nicaraguans have protested in the lead-up, fearing their land will be taken without fair compensation.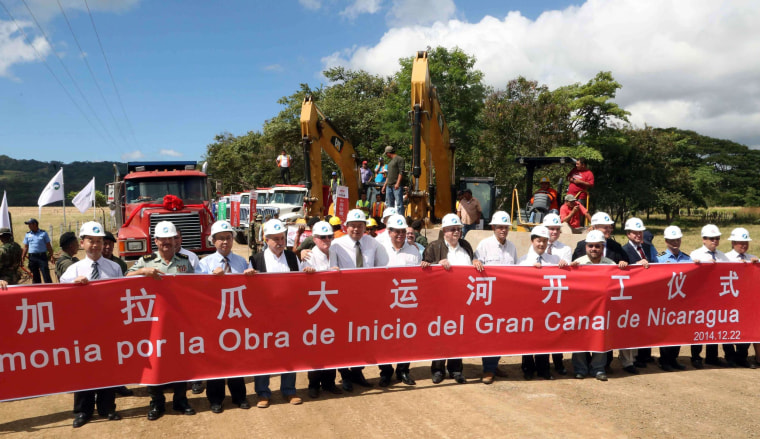 — Reuters and The Associated Press