MANAGUA — Nicaraguan President Daniel Ortega picked his wife on Tuesday to run as his vice presidential candidate ahead of November elections, in a vote in which the leftist politician and his party are heavily favored to win a third consecutive term.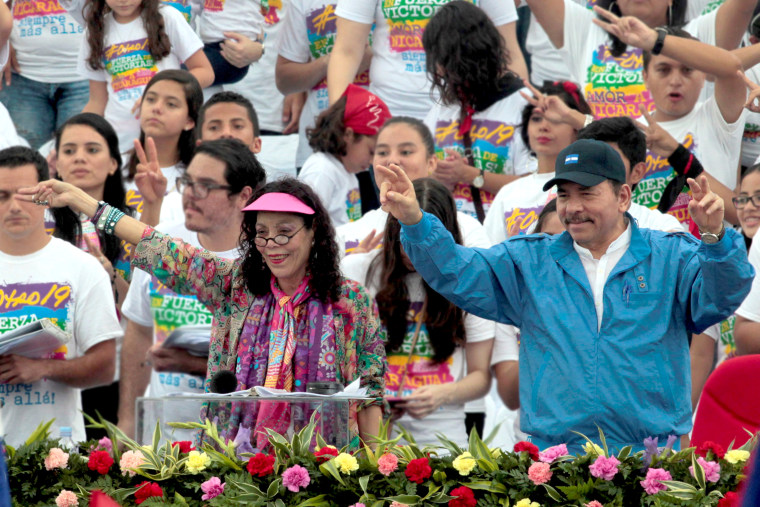 Ortega, a 70-year-old former guerrilla leader, made the announcement as he registered his own candidacy for re-election. He has previously described the "joint government" with Rosario Murillo as a symbol of equality between the sexes.
"We don't doubt that (the vice presidential candidate) had to be a woman, and who better than the partner who has already been tested with work and proved to be very efficient and disciplined?" said Ortega, cheered by dozens of supporters.
Murillo previously served as the government's chief spokeswoman. The Nov. 6 vote will also elect Nicaragua's 90-member national assembly.
The opposition Independent Liberal Party and Constitutionalist Liberal Party are also running, although a poll published last week put Ortega's support at 65 percent and his opponents trailing far behind.
Ortega first ruled the Central American country in the 1980s and returned to power as head of the leftist Sandinista National Liberation Front (FSLN) party in 2007.
Murillo has been affiliated with the FSLN since the 1970s. The couple were married in 2005.