A close associate of an outspoken critic of Russian President Vladimir Putin has been found dead in his London home.
The death of Nikolai Glushkov, 69, was confirmed by Damian Kudryavtsev, a board member of the Moscow Times, in a Facebook post Tuesday. The cause of death was not immediately known.
London's Metropolitan Police said Glushkov's death was "currently being treated as an unexplained." However, counterterrorism officers were leading the investigation "as a precaution because of associations that the man is believed to have had."
Those associations include the Russian oligarch Boris Berezovsky, who built a business empire valued in the billions before running afoul of the Kremlin and publicly denouncing Putin. Glushkov once worked for a company owned by Berezovsky.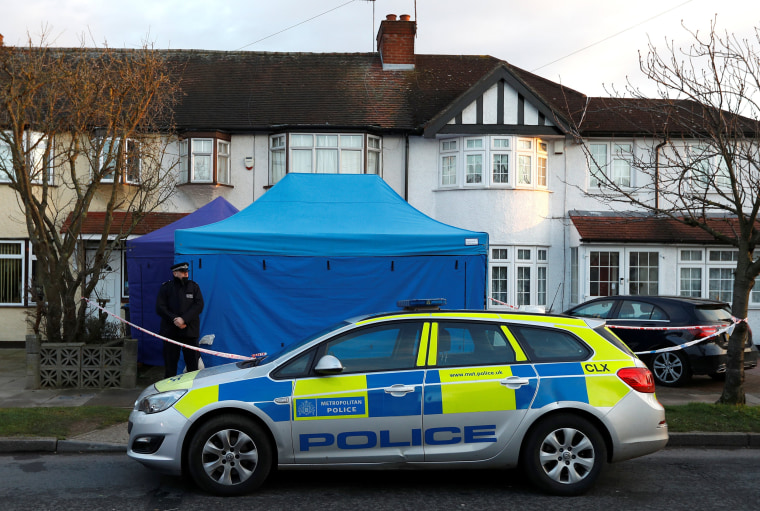 Berezovsky was a close associate of Alexander Litvinenko, a former spy who died from a radioactive poison in London in 2006. A British inquiry concluded that Litvinenko's death was the work of the Russian state and had probably been authorized by Putin.
Berezovsky sold his holdings in Russia and sought refuge in London after a fraud investigation into his and Glushkov's management of Aeroflot, the Russian airline where Glushkov held a senior position in the 1990s.
Berezovsky, who later suffered serious financial problems, was found dead in a locked bathroom in his home in 2013. He had a rope around his neck, and it was believed at the time that he had taken his own life.
In an interview with The Guardian after Berezovsky's death, however, Glushkov said: "Boris was strangled. Either he did it himself or with the help of someone. [But] I don't believe it was suicide."
Glushkov once testified in court against the billionaire Roman Abramovich, a Putin ally who owns the Chelsea Football Club, the English soccer team.
Meanwhile, Britain's government announced Tuesday that police and security services will open new investigations into more than a dozen deaths reportedly linked to Russian security services and mafia groups.
The move comes days after a Russian ex-spy and his daughter were found poisoned in the English city of Salisbury last week.
Prime Minister Theresa May of Britain said Monday that it was "highly likely" the Russian government was responsible for the attack targeting Sergei Skripal, a former Russian military intelligence officer and onetime double agent for Britain. She gave Putin until midnight Tuesday (8 p.m. ET) to come up with an explanation.
After the incident in Salisbury last week, Yvette Cooper, an opposition lawmaker and chair of the Home Affairs Committee, wrote to Home Secretary Amber Rudd and asked her to look into 14 other deaths highlighted in an investigation by BuzzFeed last year.
Citing U.S. intelligence sources, BuzzFeed reported that the deceased were suspected of being assassinated on British soil by Russian security services or mafia groups, "two forces that sometimes work in tandem."
The evidence, Cooper said, "raises serious doubts about the decisions made in each case to treat them either as suicides, natural causes or accidents." She added that the evidence "raises questions over the robustness of the police investigations."
Rudd's responded Tuesday by ordering the new investigations.
"I will want to satisfy myself that the allegations are nothing more than that," she said, adding that the police and MI5, Britain's domestic intelligence agency, "will assist in that endeavor."