LONDON — Horns blaring, tires screeching and miles of traffic — these are the hallmarks of busy cities the world over.
But that is changing in Europe as some urban areas take steps to regulate and reduce the number of cars as they aim to improve both the environment and quality of life.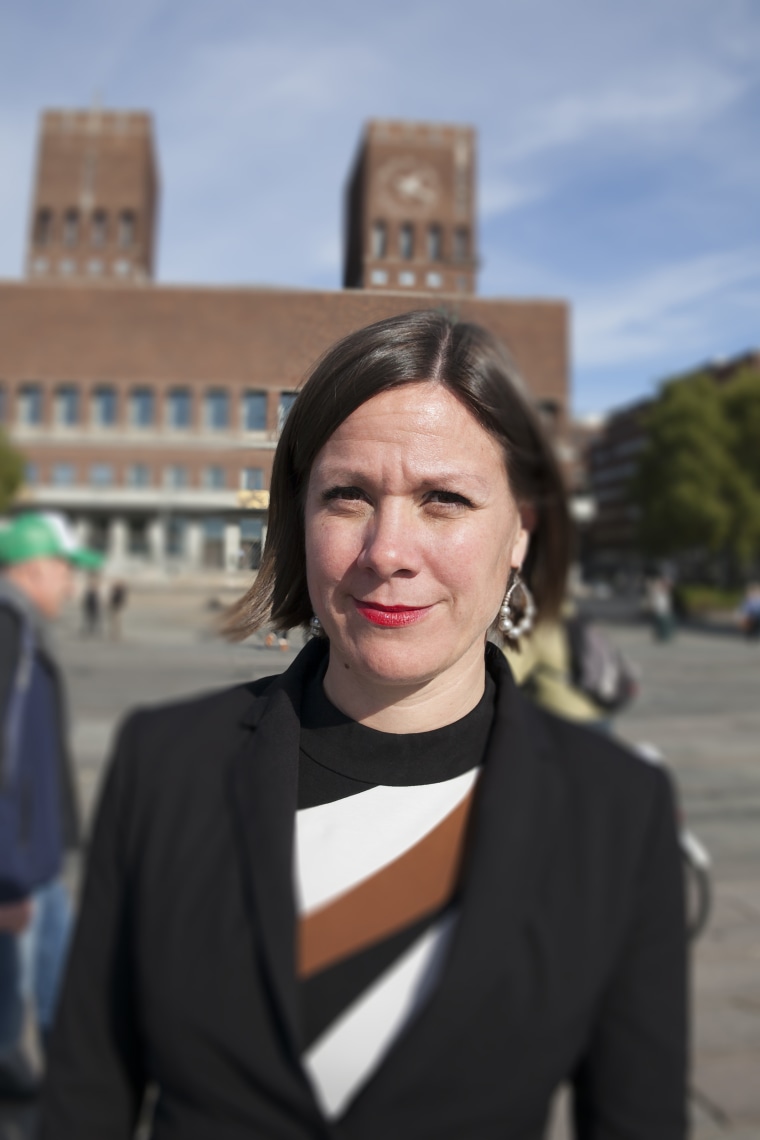 Oslo is perhaps the furthest ahead with plans to restrict private cars within a half-mile radius of its city center. It expects to eliminate all 700 of its on-street parking spaces by the end of the year and is slowly closing streets across that area to traffic.
"It's a paradigm shift from planning the city for cars to planning for people," Oslo's Vice Mayor for Urban Development Hanna Marcussen told NBC News.
The move away from cars is accompanied by plans to build new bike lanes, revitalize public areas and further develop public transportation, paid for with fees from a toll ring around Oslo.
Streets in the inner-city zone will be accessible by car only for emergency vehicles, deliveries and those with disabilities or other specific requirements.
The limits come as new European Union emissions targets are set to take effect in 2020. Oslo is aiming to cut emissions by 50 percent from its 1990 level by 2020, and to be a zero-emitting city by 2030.
Air pollution was estimated to be responsible for around 391,000 deaths in the E.U. in 2015. Around 75 percent of Europeans live in urban areas, so improving air quality would have a big public health impact.
"Our guiding principle when it comes to how we develop Vienna is that a city that is good for children is good for everybody."
"Banning vehicles is [a] fast and cheap option" for cities that need to reduce harmful emissions and improve air quality, said Frederic Rudolph, who studies mobility and international cooperation at the Wuppertal Institute for Climate, Environment and Energy in Germany. "You can't cut internal combustion traffic to zero, but each car or vehicle being reduced is a benefit."
The extent to which cities can push these reforms is unclear: France saw weeks of widespread and violent protests against a plan to raise gas taxes. The demonstrations eventually forced the government to back down and ultimately announce a raise in the minimum wage.
Though few cities are as advanced as the Norwegian capital in their plans, many others are taking steps to regulate or limit cars in other ways.
Copenhagen is fast gaining on Oslo's green credentials. It has a goal of becoming carbon neutral by 2025, when it aims to have 75 percent of journeys in the city completed by public transportation, on foot or by bike.
Fuel-tax protests aside, Paris has banned cars on Sundays and on public holidays in several parts of the city. It is also developing parking lots outside the city to cut car use by commuters.
Madrid has set limits in some areas on cars that don't belong to local residents.
Rome plans to ban diesel cars in its city center by 2024.
While the environment may have spurred initial efforts to rethink cars in cities, both residents and city leaders say it's not the only reason to do so.
"Our guiding principle when it comes to how we develop Vienna is that a city that is good for children is good for everybody," said Andreas Baur, a spokesperson for Deputy Mayor Maria Vassilakou. Inspired by children's need to run and play, the city has removed some on-street parking, improved bike lanes and is increasing public spaces.
The Austrian capital's grand plan is to reduce cars to the point where only 20 percent of its transport is conducted by car. Vienna hopes that car use will fall as it invests in making other means of transportation more attractive.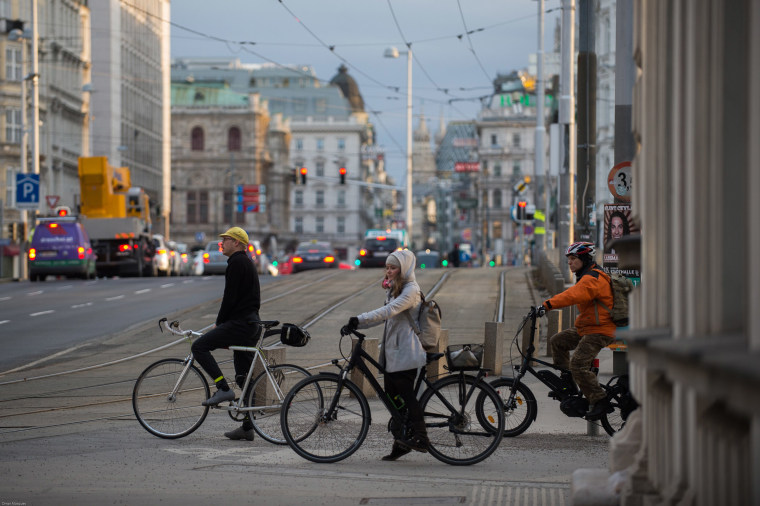 However, these cities are not among Europe's most populous. Oslo has just over 650,000 people, and even Madrid is only around 3 million.
London, on the other hand, is a sprawling metropolis with a population close to 9 million, and it has found limits on cars harder to enact.
Mayor Sadiq Khan's plan to turn the busy Oxford Street shopping district into a pedestrian area fell flat this year after local politicians rejected it, citing opposition from residents.
Still, Khan has made it his mission to improve the city's air quality and wants to make the British capital a zero-emissions city by 2040.
Under his watch, Transport for London, which is responsible for the city's transportation network, has enacted new charges on high-polluting vehicles — on top of the daily congestion charge already in place for vehicles driving in the city center.
In Oslo, the changes are largely supported by the public, according to polls cited by the city. However, some residents are strongly against the tolls that are being levied.
As with the protesters in Paris, opponents to the reforms in Oslo say that charges to enter the city center unfairly hit those who can't afford to switch over to a new electric car.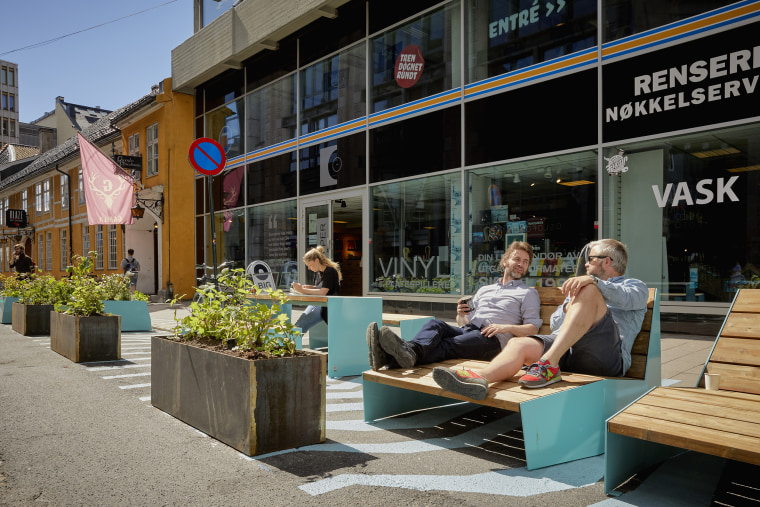 Others recognize that the improvements to public transportation are in the works but are skeptical they will reach enough people in the commuter belt, and fear what that would mean for their journeys.
"If I take a car it's 20 minutes. If I went with the train it would take an hour and 10 minutes," said Oslo resident Cecilie Lyngby, who started the group People's Action Against Car Tolls, which has more than 53,000 members.
And then, of course, there is always the pragmatic factor of living in Northern Europe.
"It's freezing now and there's snow everywhere. I can't bike everywhere with a 2-year-old and dog," she said.
Lyngby is now considering establishing a new political party and running in the city's 2019 election.
"We want a good environment, but we don't agree with the taxes," she said. "This is stopping us from living our lives."