It was her first vacation in years, a house-hunting trip to Honduras in search of a possible vacation home.
But on Amanda LaRoque's way home to North Carolina on Sunday, she was arrested after Honduran authorities said she was transporting cocaine inside a popular item used to conceal valuables — an Arizona tea can converted into a portable, camouflaged safe, LaRoque's mother, Barbara Levy, told NBC News.
But Levy, 73, said it was all a huge mistake: The white stuff was actually plaster — or something like it — used by the product's maker and placed between the can and a plastic liner.
"This whole thing is just so ridiculous," Levy said. "It's such a horror. You just can't believe it."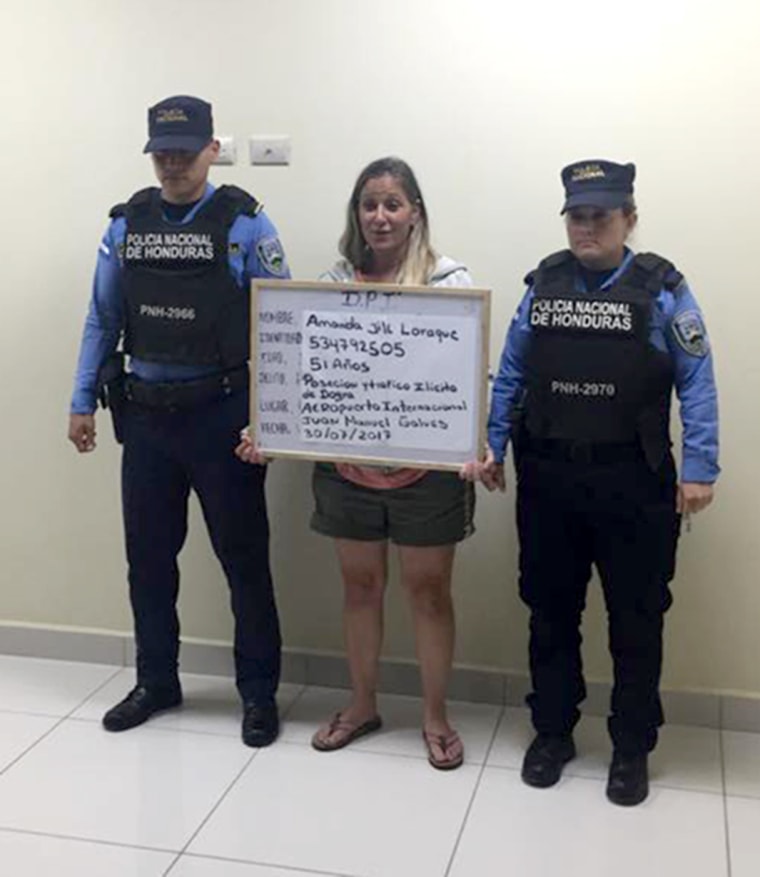 Honduran authorities could not immediately be reached for comment. A U.S. State Department official said she was aware of reports of a U.S. citizen detained in Honduras. Citing privacy rules, the official declined to discuss the case.
Such safes are converted from all manner of products — soda cans, peanut butter jars and water bottles — and widely available on Amazon. LaRoque was unsure whether her valuables would be safe at a hotel, Levy said, so she bought an Arizona green tea model, the same kind listed as Amazon's top-selling "can safe."
It's unclear from whom LaRoque bought her safe. Emails to sellers seeking comment were not immediately returned on Monday.
Levy said LaRoque, 51, runs a bar with her husband in Raleigh. After years of working and saving, Levy said, LaRoque and a girlfriend traveled last Monday to Roatán, a well-known tourist hub off Honduras' Caribbean coast, where she planned to look at real estate.
They appeared to be having a good time, Levy said, adding that she and her daughter planned to travel to Nicaragua in two weeks to continue house-hunting.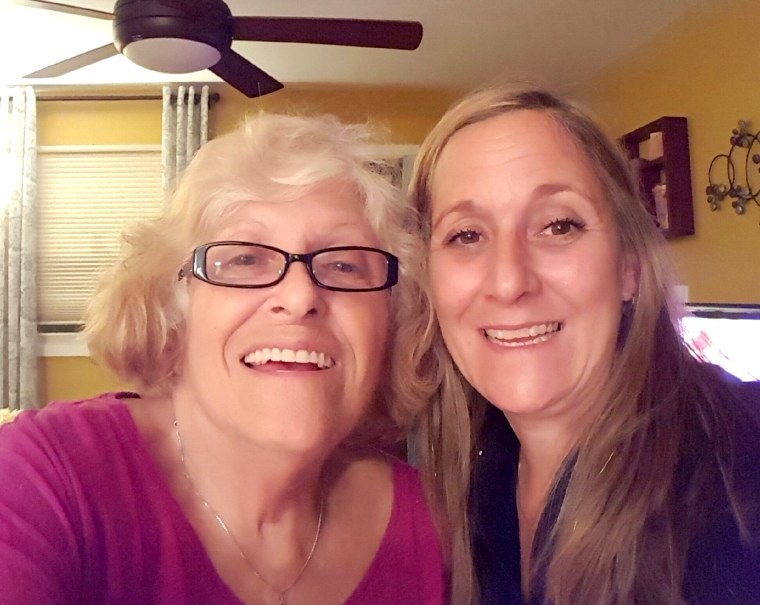 Then, on Sunday afternoon, Levy got a call from her son-in-law, Brandon LaRoque, who said Amanda had been arrested. Police at the Roatán airport "found this can, shook it, and some stuff came out," Levy recalled Brandon LaRoque as saying.
Amanda LaRoque was charged with cocaine possession and trafficking, Levy said, and her husband was on his way to Honduras.
In a cellphone video that LaRoque's friend shot inside the jail where she's being held — and which her husband later posted on Facebook — LaRoque recounts what happened and says she hadn't been able go to a hospital, even though a doctor recommended it. Levy said her daughter caught a stomach bug.
"Somebody really needs to help me," LaRoque says.
Levy said the can was being sent to the Honduran mainland for testing, a process that authorities said could take several days. "Until they get the results," Levy added, "they're not going to let her out of jail."