Douglas Tompkins, a conservationist and co-founder of the outdoor activewear brand The North Face, died Tuesday after suffering from severe hypothermia while kayaking in southern Chile, authorities said. He was 72.
Tompkins, who grew up in Millbrook, New York, had been paddling on General Carrera Lake in the sparsely populated Patagonia region of South America when the watercraft he was riding in capsized, according to the Chile Health Ministry. He ended up in frigid waters — under about 39 degrees Fahrenheit, local media reported.
Tompkins was with five other people when their kayaks overturned. A patrol boat and military helicopter helped to scoop them out from the water.
Tompkins was taken Tuesday afternoon to the Coyhaique Regional Hospital in Coyhaique, about 1,000 miles south of Santiago, where he was confirmed dead after his body temperature was only 66 degrees Fahrenheit, the Health Ministry said.
None of his kayaking companions were injured, officials said.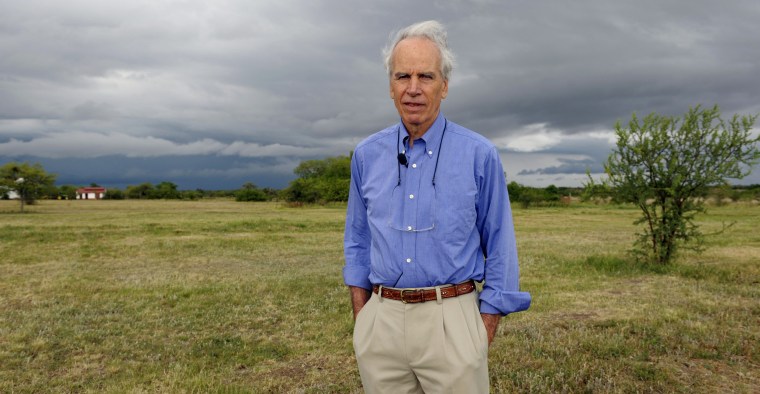 After retiring in 1989, Tompkins was active in conservation and environmentalism. He owned hundreds of thousands of acres in Patagonia, a travel destination bursting with tough terrain and untamed rivers straddling southern Chile and Argentina.
On his Chilean land, he created Pumalin Park, 716,606 acres of forest, lakes and fjords stretching from the Andes to the Pacific.
Tompkins was one of the founders of The North Face, which began as a ski and backpacking retail and mail order operation before it was bought out by VF Corp. in 2000. He also founded with his wife, Susie, the Esprit clothing company in San Francisco in 1968.
The North Face posted a Facebook message on Tuesday saying the company is "deeply saddened" after Tompkin's death: "He was a passionate advocate for the environment, and his legacy of conservation is one that we hope to help continue in the work we do every day. ... He will be missed."