The growing threat of nuclear North Korea will be the focus on Friday as Secretary of State Rex Tillerson chairs a special meeting of the United Nations Security Council.
It will cap a week of high-profile engagements for the Trump administration, intended to signal a willingness to exhaust all economic and diplomatic options to denuclearize North Korea before pursuing a military solution.
The president aims to pressure North Korea into dismantling its missile and nuclear programs by "tightening economic sanctions and pursuing diplomatic measures with our allies and regional partners," read a joint statement Wednesday from Tillerson, Defense Secretary Jim Mattis and Director of National Intelligence Dan Coat.
The statement followed an unusual briefing to both full chambers of Congress on the increasing urgency of the threat and the administration's plan to confront it.
All members of the U.N. Security Council traveled to Washington, D.C., on Monday for a similar briefing from President Donald Trump, who told them the status quo in North Korea is unacceptable.
Related: Trump Warns of Possible 'Major, Major Conflict' With North Korea
"The council must be prepared to impose additional and stronger sanctions on North Korean nuclear and ballistic missile programs," the president said.
Under young dictator Kim Jong Un, North Korea has greatly increased its missile tests and conducted two nuclear tests last year alone. The U.S. has grown particularly concerned about the country's progress towards developing a nuclear-armed intercontinental ballistic missile capable of reaching U.S. shores.
Tillerson has previously said that military action was "on the table" and Mattis said the regime "has got to be stopped."
The U.N. Security Council has already imposed stringent sanctions against the North Korean regime but the State Department said that part of Friday's meeting will be looking at ways to fully enforce those measures already in place.
Secretary Tillerson will meet with Chinese Foreign Minister Wang on the sideline of the UN Friday where, according to Toner, the two will "discuss China's unique leverage over the Kim Jong-Un regime, and ask Beijing to use their influence to convince or compel North Korea to rethink its strategic calculus."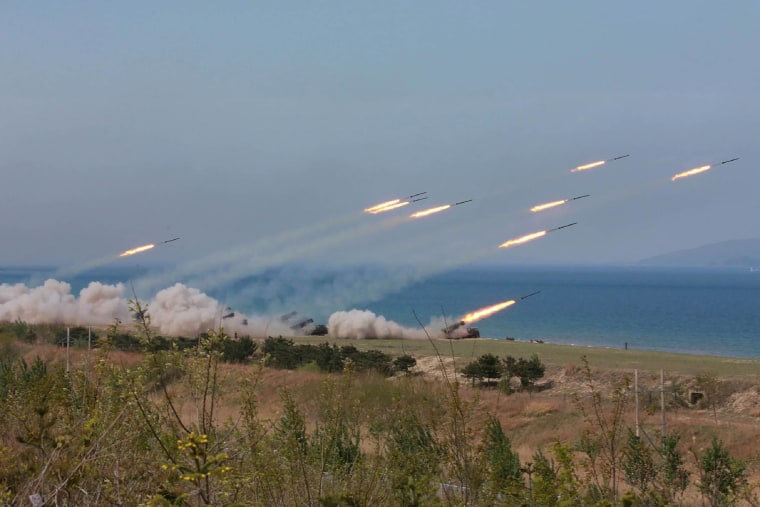 Trump administration officials say they are confident discussions with Chinese leaders have convinced them that the situation is urgent. Trump has said the Chinese have already shown a willingness to increase pressure on Pyongyang but few specific examples been provided.
"This administration, certainly the Secretary, are looking at ways that we can apply increased pressure and that this is a global effort this time. That's always been not the sense or not the case in the past," Toner told reporters Thursday.
Outside of economic measures, one option for applying pressure diplomatically would be to further isolate North Korea from the world stage. This could involve nations universally choosing to shutter the regime's few remaining diplomatic outposts as well as sidelining or eliminating their positions in international organizations.
"What this week will hopefully accomplish is an opportunity for us to sit around the table with other members of the U.N. Security Council and talk about other possible next steps," Acting State Department Spokesperson told reporters Monday.
Still, it is unclear whether any of these measures will ultimately drive North Korea to negotiate and, despite the renewed focus on diplomacy, all options remain on the table.
"We are engaging responsible members of the international community to increase pressure on the DPRK in order to convince the regime to de-escalate and return to the path of dialogue," the Joint Statement Wednesday from Secretary Tillerson, Secretary Mattis and DNI Coates read. "However, we remain prepared to defend ourselves and our Allies."