LONDON — An exhibition of North Korea's favored artists is providing a rare glimpse inside one of the world's most secretive states. Featuring painters from Pyongyang's premier Mansudae Art Studio, the four-day show was launched Tuesday at the regime's embassy in London — which is located inside a semi-detached home in a quiet suburb.
One of the paintings depicted two British girls smiling on a bridge over the River Thames. "In my first visit to London, I met these two smiling girls and I decided to draw them in my painting," painter Hong Song Il told Reuters. Another artist painted the sea of ceramic poppies that is currently on show next to the Tower of London — a special display commemorating the centenary of the start of the First World War. "The people of the U.K. also love peace and hate war," the man behind the painting told ITV News. However, he was tight-lipped when asked if he would ever produce a work of art critical of the regime, replying: "No comment." Inside the embassy, portraits of former leaders Kim Jong Il and Kim Il Sung stared down from the embassy walls, ITV News reported. But there was no sign of a portrait of current ruler Kim Jong Un, whose recent absence through ill health was the subject of international speculation. The exhibition was reported by Britain's Sun tabloid under the headline "Inside the Axis of Easel."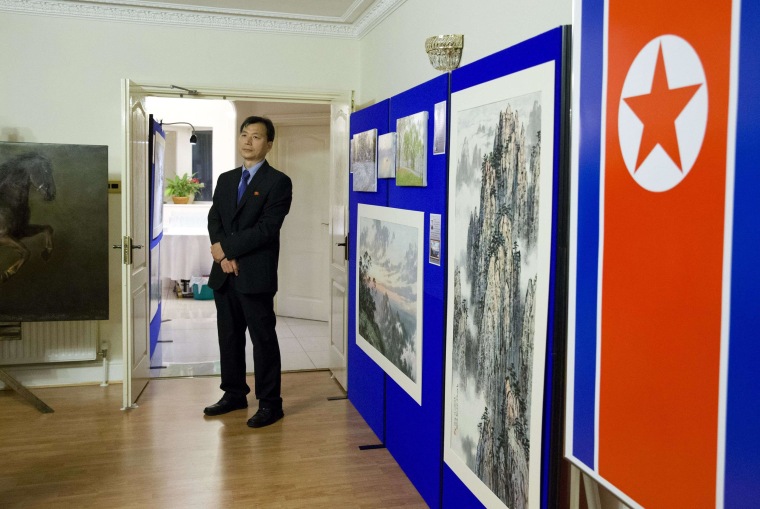 IN-DEPTH
SOCIAL
- Alastair Jamieson
Reuters contributed to this report.