SEOUL, South Korea — North Korea said Sunday that it successfully test-fired a ballistic missile from a submarine and warned of its growing ability to cut down its enemies with a "dagger of destruction."
South Korea couldn't immediately confirm the claim of success in what marks Pyongyang's latest effort to expand its military might in face of pressure by its neighbors and Washington.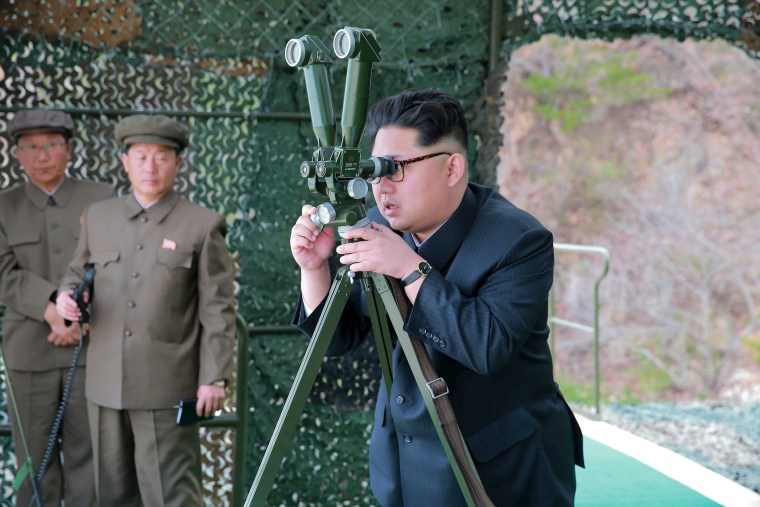 Hours before the announcement, South Korean military officials said the North fired what appeared to be a ballistic missile from a submarine off its eastern coast. The South's Joint Chiefs of Staff said the projectile traveled about 19 miles Saturday evening — much shorter than the typical distance of a submarine-launched ballistic missile, which can fly at least 186 miles.
A successful test from a submarine would be a worrying development because mastering the ability to fire missiles from submerged vessels would make it harder for outsiders to detect what North Korea is doing before it launches, giving it the potential to surprise its enemies.
While South Korean experts say it's unlikely that North Korea currently possesses an operational submarine that can fire multiple missiles, they acknowledge that the North is making progress on such technology.
In a typical example of overblown rhetoric, the North's Korean Central News Agency said leader Kim Jong Un observed from a test facility as the ballistic missile surged from a submarine and spewed out a "massive stream of flames" as it soared into the sky. It said the missile met all technical thresholds.
Related: Experts Say N. Korea Is Showing Off Missiles That Can't Fly
The KCNA report said that after the test Kim declared that the North now has another strong nuclear strike method and also the ability to stick a "dagger of destruction" into the heads of its enemies — South Korea and the United States — at any time.
The KCNA report didn't say when or where the recent test-firing took place. South Korean officials said the launch on Saturday took place near the North Korean coastal town of Sinpo, where analysts have previously detected efforts by the North to develop submarine-launched ballistic missile systems.
The North last test-launched a submarine-launched ballistic missile on Dec. 25, but that test was seen as failure, the South's Joint Chiefs of Staff said. The North first claimed of a successful submarine-launched missile test in May last year.
Related: South Says North Korea's Celebratory Missile Launch Was a Dud
U.S. Strategic Command, headquartered at Offutt Air Force Base in Nebraska, said its "systems detected and tracked what we assess was a North Korean submarine missile launch from the Sea of Japan." A statement from Strategic Command added that the missile launch "did not pose a threat to North America."