North Korea on Wednesday again fired a ballistic missile into the Sea of Japan, South Korean and U.S. military officials said, in a provocation that comes amid annual joint U.S.-South Korean military drills.
The single ballistic missile launched at around 6:42 a.m. Seoul time (5:42 p.m. Tuesday ET) from the area of the port city of Sinpo traveled about 60 kilometers, or just over 37 miles, before crashing into the sea, a South Korean military officer said.
U.S. Secretary of State Rex Tillerson had a terse response.
"North Korea launched yet another intermediate range ballistic missile. The United States has spoken enough about North Korea," Tillerson said. "We have no further comment."
Tillerson last month said two decades of diplomatic efforts to rein in North Korea have failed, and said military action is "on the table" if the country's weapons program poses a threat.
"The policy of strategic patience has ended," Tillerson said on March 17.
The launch also comes ahead of a planned meeting between Chinese President Xi Jinping and President Donald Trump in Florida this week, in which Pyongyang's weapons program is sure to come up. The U.S. military said the missile appeared to be an intermediate range ballistic missile.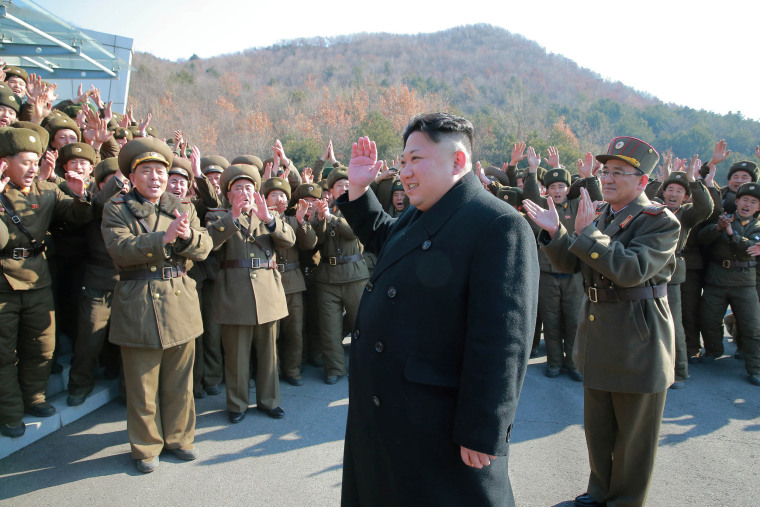 In March, North Korea fired five ballistic missilesin two launches, which all fell onto the sea, and tested what it said was a high thrust rocket engine.
North Korea has conducted five nuclear tests, including two last year, and has warned it was ready to test an intercontinental ballistic missile at any time.
The latest missile launch was tracked by the U.S. military, which said the launch was from a facility on land and the missile flew 9 minutes before it crashed into the sea.
PHOTOS: The Tangled Family History of Kim Jong Un
U.S. Pacific Command said the missile appears to have been a KN-15 medium range ballistic missile. It did not pose a threat to North America, Pacific Command said.
"U.S. Pacific Command is fully committed to working closely with our Republic of Korea and Japanese allies to maintain security," the military said in a statement.
Related: 'Win Tonight': Men and Women at South Korean Base Poised for War 24/7
South Korea's presidential office said the standing committee of its National Security Council will be convened.
The isolated regime conducted 24 ballistic missile tests during 2016, and experts say it could have a nuclear-tipped missile capable of reaching the U.S. mainland within a few years.
In tests last month, North Korea fired what experts believe was a Musudan intermediate-range ballistic missile on March 22. That type of missile is capable of traveling around 3,000 kilometers, or around 1,864 miles, making it conceivable that one could hit or come close to Guam.
North Korea on Match 6 also fired four short-range ballistic missiles believed to have been an improved version of Scud missiles, with a range of around 500 km, or 310 miles.
Related: Trump Says United States Can 'Solve' North Korea Without China
Xi, China's president, is scheduled to meet with Trump at his Mar-a-Lago estate on Thursday and Friday. China is a supporter of North Korea, although it does not approve of the country's nuclear tests.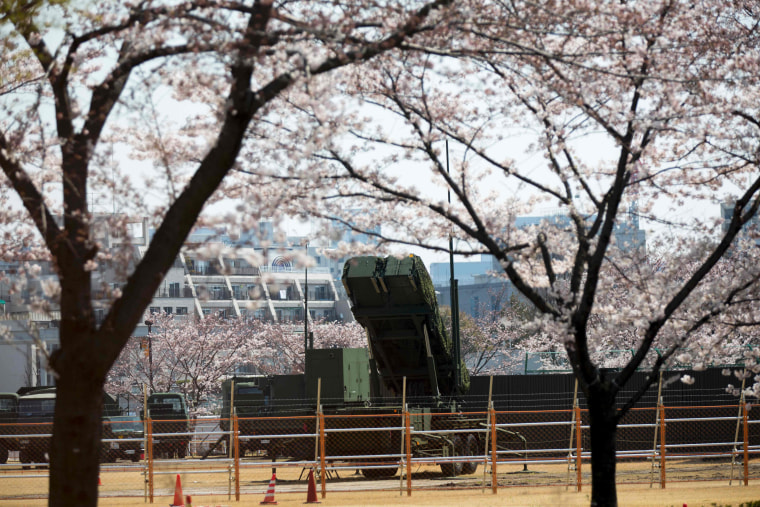 Trump on Twitter on March 17 said "China has done little to help" curb North Korea's actions. He said in an interview published in the Financial Times this week that the United States may go it alone to "solve" the North Korea problem.
"If China is not going to solve North Korea, we will," Trump told the newspaper.
The United States began shipping components of an anti-missile system, called Terminal High Altitude Area Defense, to South Korea last month. China has opposed the move and called it a threat to its security interests.