North Korea is jamming GPS navigation systems near its border with South Korea, affecting hundreds of fishing boats but not causing any danger, officials in Seoul said Friday.
About 280 South Korean vessels experienced problems with their GPS navigation systems and many were forced to return to their ports Friday, defense officials said.
It came hours after North Korea fired a short-range missile into the sea, angry at ongoing U.S joint military drills with South Korea.
Warning messages were broadcast in affected areas warning ships to not rely on their GPS navigation, but there were no reports of disruption to drivers' in-car 'sat nav' systems or to air traffic.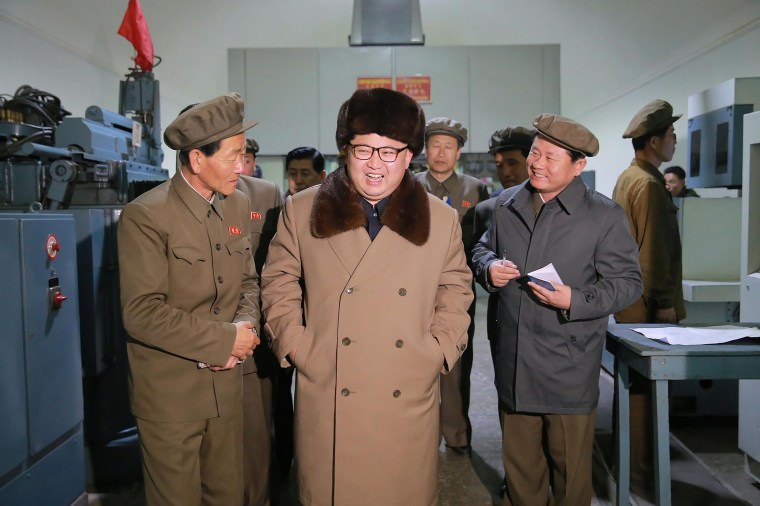 "The disruption affected the fishing boats by making the GPS signal disappear from time to time throughout the day," an officer from the South Korean Ministry of Oceans and Fisheries told NBC News. "But so long as the radar works, fishing boats can avoid ... accidents."
In a statement, the South Korean Ministry of National Defense said: "North Korea has been continuously disrupting GPS system since 7:30 pm [Thursday] and thereby interfering and hampering our military movements, which is threatening the safety of our people."
Officials in South Korea made clear there were no major disruptions to the its military, aviation, or telecommunication systems.
South Korea has blamed North Korea for previous jamming attempts - although this week's episode is the first since 2012, according to South Korea's Science Ministry.
Earlier Friday, North Korea launched a surface-to- missile into the sea of the east coast of the Korean Peninsula. South Korea's Yonhap news agency reported that the rocket appeared to be a ballistic missile.
These latest provocations come following last months annual joint U.S.-South Korean military drills. This year's drills have been the largest ever held. They follow a North Korean nuclear test conducted in January and the test of a long-range rocket.