MANILA, Philippines — North Korea is ready to give the United States a "severe lesson" with nuclear force if Washington takes military action against it, Pyongyang said in a statement to a regional meeting on Monday.
The comments came just two days after the United Nations Security Council unanimously approved sanctions against the isolated regime for its escalating nuclear and missile programs. The measures include a ban on coal and other exports worth over $1 billion — a huge bite in its total exports, valued at $3 billion last year.
In a statement from Foreign Minister Ri Yong Ho, distributed to media in Manila, North Korea reiterated its position that it would not put its nuclear program or its missiles on the negotiating table.
Pyongyang also called the new U.N. sanctions "fabricated" and warned there would be "strong follow-up measures" and acts of justice. It said the resolution showed the United Nations had abused its authority.
It said its intercontinental ballistic missile tests in July proved that the entire United States was within its firing range and that missiles were a legitimate means of self-defense.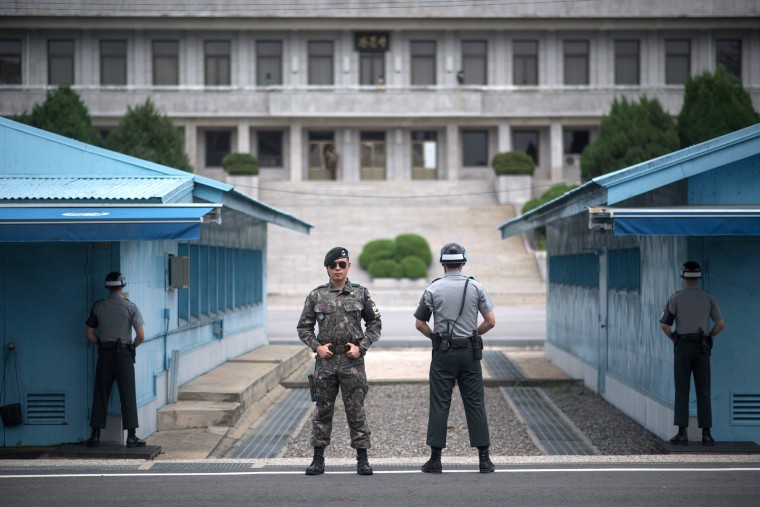 U.S. officials were not immediately available for comment on the statement.
On Sunday, Secretary of State Rex Tillerson said imposing tough sanctions on Pyongyang showed that the world was united in condemning the regime's recent missile tests.
"The best signal that North Korea could give us that they're prepared to talk would be to stop these missile launches," Tillerson told reporters in the Philippine capital, Manila. "We've not had an extended period of time where they have not taken some type of provocative action by launching ballistic missiles."
China said the sanctions were the right response to the missile tests, but insisted dialogue was also vital to resolve the crisis. "Sanctions are needed but sanctions are not the final goal," foreign minister Wang Yi said.
North Korea has long accused the United States and South Korea of escalating tensions by conducting military drills. North and South Korea are technically still at war because their 1950-53 conflict ended in a truce, not a peace treaty.
Meanwhile, the U.S. is urging Americans in North Korea to get out before a travel ban goes into effect on Sept. 1. North Korea's KCNA news agency, citing a government official, said citizens from around the world were still encouraged to visit.