BEIJING – North Korea would never enter Iran-style talks over ending its nuclear weapons program, its ambassador to China said Tuesday, declaring its arsenal "not a plaything" to be haggled over.
In a rare press conference at the country's embassy in Beijing, Ji Jae Ryong told reporters: "We are not interested at all in dialogue to discuss the issue of freezing or dismantling our nukes unilaterally first. The [Democratic People's Republic of Korea] is a nuclear weapons state both in name and in reality."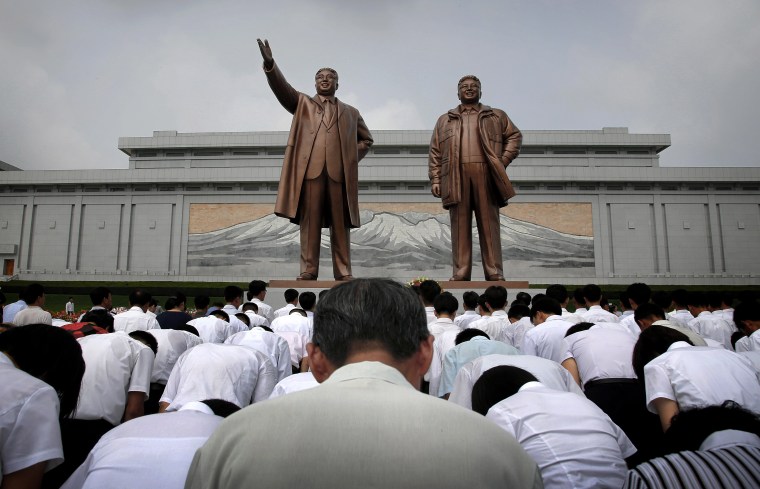 He added: "The nuclear deterrence of the DPRK is not a plaything to be put on the negotiating table as it is the essential means to protect its sovereignty and vital rights from the U.S. nuclear threat and hostile policy."
He also accused the U.S. of "increasing tension" between North and South Korea with regular military exercises and "pouring cold water" on Pyongyang's efforts to "create [a] peaceful atmosphere and ease the situation on the Korean peninsula."
Ji noted that it will continue to be his country's policy to maintain a nuclear weapons program.
Related: Is North Korea Preparing to Fire Long-Range Missile?
"It is our firm position to strengthen our self-defensive nuclear deterrence in every way to cope with the intensifying threat of aggressive nuclear threat by the U.S.," Ji said. "We already legalized the possession of nukes and our nuclear strike means are already in full stage of miniaturization and diversification."
Substantive talks between the U.S. and North Korea on its nuclear program have been largely frozen in recent years, with the last major talks held back in 2009.