North Korea's highest court has sentenced a South Korea-born Canadian pastor to hard labor for life for subversion, China's official news agency Xinhua reported on Wednesday.
Hyeon Soo Lim, the head pastor at a Toronto church that is one of Canada's largest, has been held by North Korea since February. Earlier this year, he had appeared on North Korean state media confessing to crimes against the state.
Xinhua had no further details. North Korea's official KCNA news agency has not reported on the court's decision.
North Korea has previously sentenced a Korean-American missionary, Kenneth Bae, to 15 years of hard labor but released him last year after holding him for two years.
In July, Lim appeared at a news conference in North Korea and confessed that he had traveled to the country on the pretext of humanitarian work and gathered information that he used in sermons outside the country to drive the regime to a collapse "with the love of God."
His church, the 3,000-member Light Korean Presbyterian Church, has said Lim had visited the North more than 100 times since 1997 and has helped establish an orphanage and a nursing home there.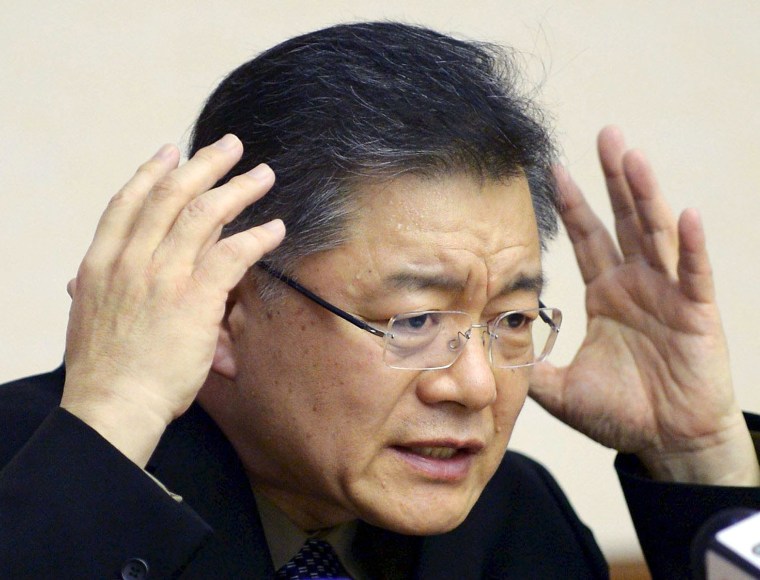 Lim has lived in Canada since 1986 and is a Canadian citizen.
His church said in March that Lim, who was 60 at the time, has "a very serious health problem, very high blood pressure, he's on a prescription, and his family is anxious to send medicine."
Both North Korea and neighboring China have clamped down on Christian groups in recent years.
Last year, Pyongyang released three detained Americans including Bae and another man who had left a copy of the Bible at a club. It freed a South Korean national with a U.S. green card in October this year after holding him for six months.
In June, the North's highest court sentenced two South Koreans accused of spying for Seoul to hard labor for life. The pair are among three South Koreans known to held by the North.