North Korea's foreign minister is expected to land in Sweden for talks Thursday, ahead of expected talks between North Korea's Kim Jong Un and President Donald Trump.
Ri Yong Ho is set to meet with his counterpart, Sweden's Minister for Foreign Affairs Margot Wallström, according to a statement from the Swedish foreign ministry.
"The talks will focus on Sweden's consular responsibilities as a protecting power for the United States, Canada and Australia," a statement said, without providing details about why this relationship was being discussed.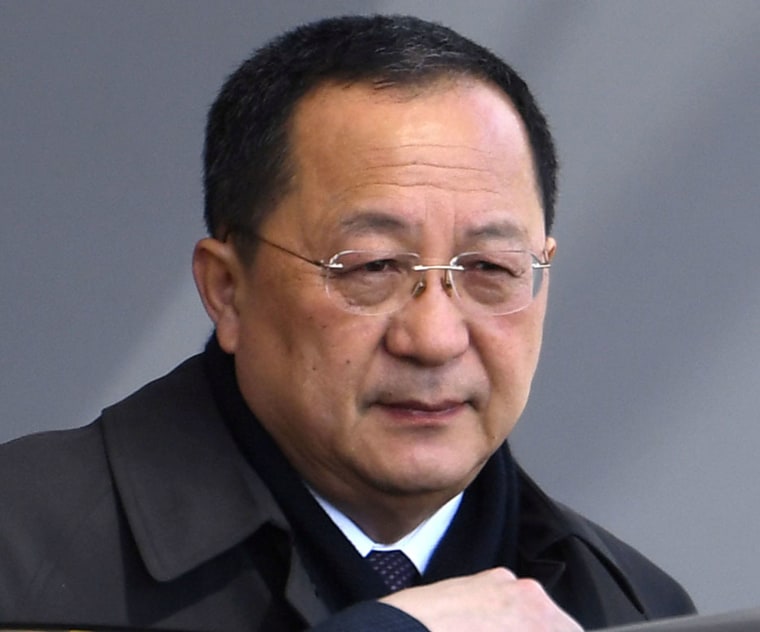 Because the U.S. does not have an embassy or diplomatic relations with North Korea, it is represented in the country by Sweden. The same is also true for Canada and Australia.
"They will also address the security situation on the Korean Peninsula, which is high on the Security Council agenda," it added, referring to the United Nations Security Council, of which Sweden is a nonpermanent member.
The Swedish statement added that Sweden fully supports the Security Council, which has "unanimously condemned North Korea's nuclear weapons and missile programs and demanded the complete, verifiable and irrevocable elimination of these program."
It said the aim of the North Korean visit "is to contribute to the effective implementation of the resolutions."
Ri's two-day visit to Sweden follows the surprise announcement last week of a planned meeting between Trump and Kim. While Pyongyang has remained silent over its agreement to the summit, officials in South Korea have said they expect to continue talks soon to work out details for an inter-Korean meeting.