North Korea's leaders are "peerlessly great" and capable of "immortal feats," Americans are "imperialists" who use "brigandish logic" and critics are just "rats" scurrying about in a ditch.
And not to forget the gushing ode to the "threadbare and discolored" parka worn by the late "dear leader" Kim Jong Il or the discovery of a unicorn lair.
Official pronouncements from North Korea's state-controlled media have always had a certain poetic quality -- although the poet in question would appear to be extremely angry, somewhat paranoid and possessed by an overly active imagination.
And more than a year after Kim Jong Un, son of Kim Jong Il, came to power, it is clear that the planet's only hereditary communist state is still pleased with its flowery rhetoric, despite mocking laughter from the rest of the world.
After all, foreign journalists who dare to criticize can be easily dismissed as "a sordid hackwork of rubbish media," according to one release Wednesday from the KCNA news agency.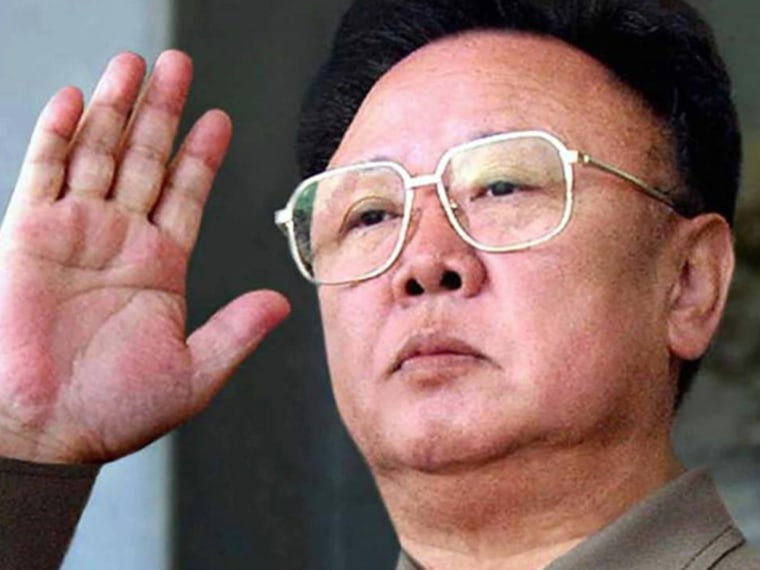 And not to worry. "The sun will always give off its light even though rats make nonsensical remarks moving around ditch, while finding it hard to raise their heads to the bright human world." So there.
On Thursday, KCNA's latest statement hailed its recent satellite launch as a demonstration of its "space science and technology and its overall national power." This "stark fact" was "favored by the world."
No matter that the United Nations Security Council had agreed to a resolution to sanction North Korea over the launch, which is feared was actually a test of long-range missile technology.
This claim was simply the "brigandish logic" of the U.S. and the Security Council was nothing more than "a marionette."
But, again, there is really no need for North Koreans to worry, given their country is "a political, ideological and military giant" run by "peerlessly great persons of [the sacred] Mt. Paektu."
However, occasionally there are hints that not everyone is quite so on-message.
At a meeting of the Kim Il Sung Socialist Youth League and Central Committee of the General Federation of Trade unions of Korea Wednesday, KCNA said that "reporters and speakers" had "underscored the need to dynamically conduct ideological education to firmly defend and glorify the sacred revolutionary careers and immortal feats" of said peerlessly great leaders.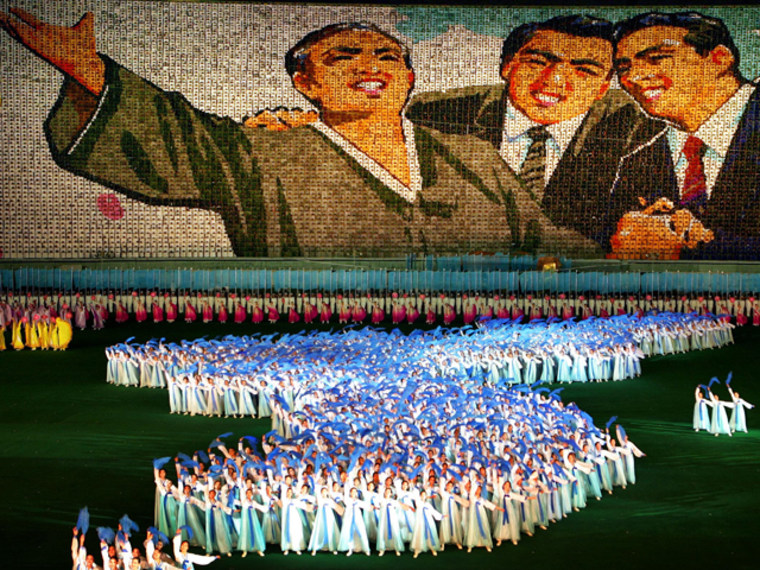 Among Kim Jong Il's accomplishments were: Shooting 11 holes-in-one during the first round of golf he ever played, writing operas, producing movies, and flying jet fighters.
His death, of course, was due to "physical and mental over-work" on behalf of the nation.
Another reason why he was so great was that he wore an old jacket, which was the subject of a radio essay last month called the "Parka of Kim Jong Il during his field guidance" on North Korean broadcasting service, Voice of Korea.
"His parka was that of a great father, with which he kept all the people on this land from snow, rain and cold," the Voice of Korea report said.
Kim – a "peerless sage of mankind, possessed with warm humanity, broad magnanimity and noble sense of moral obligation" – had apparently worn the parka as a reminder of his country's grim history after the death of his father Kim Il Sung.
'Outlandish superlatives'
Seoul-based North Korea expert Daniel Pinkston, North East Asia deputy project director for the International Crisis Group, said stories about unbelievable golfing prowess and the like were not really meant to be taken literally.
"The whole point is not that people necessarily believe it," he said, noting there was also a degree of mythologizing about revered figures from the past in the West.
And Pinkston said what often sounds "comical" or "bizarre" in English "doesn't come off as the kind of stilted, strange language" in Korean.
But he said North Korea perhaps suffered from its isolation and the lack of feedback on its writing style.
"They do have a tendency to use outlandish superlatives" to emphasize a point, he added.
The main message, however, of many of the statements is seldom lost in translation, Pinkston said.
"It's just very harsh and militant," he said.
Related:
North Korea: Rocket launches, nuclear tests will 'target' US
Cigars, cognac and mass starvation: 10 facts that divide North Korea from world
ANALYSIS: 'Spoiled child' North Korea snubs key ally China with rocket test