A fierce storm forced oil firms to evacuate platforms in the North Sea and shut down production Thursday on fears they could be hit by a drifting barge that had broken its anchor.
Strong winds and 50ft waves had ripped the barge from its moorings and sent it towards BP's Valhall platform, which lies between Norway and Britain.
ConocoPhillips also stopped production and removed crew from installations in the same area.
A spokeswoman for the Rescue Coordination Centre for southern Norway told Reuters the barge eventually missed the BP platform by more than one mile.
"The danger is over. There are no other installations between the barge and the coast of Norway," Borghild Eldoen said.
"It is now up to the owners of the barge to stop it before it reaches the coast."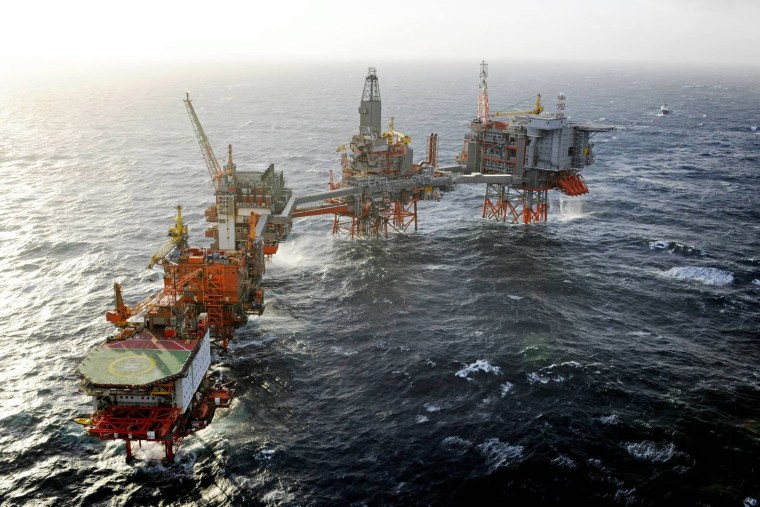 BP said it was beginning the process of restarting activity on the rig, but it was too soon to say when production could resume, but that it usually took 24 hours after a complete shutdown.
ConocoPhillips declined to say when its Eldfisk and Embla fields could restart production.
The evacuations came a day after one person died and two were injured when a big wave hit a rig belonging to China Oilfield Services Ltd that had been drilling at the Troll field in the North Sea.
That rig was making its way to the Norwegian coastline on Thursday and was expected to reach land later in the day.