SEOUL, South Korea — Two hundred family members separated by the decades-long Korean War will take part in emotional reunions next month, South Korea said Friday — the latest breakthrough in North Korea's diplomatic thaw.
The families will be briefly reunited August 20-26 at a resort in Mount Kumgang, or "Diamond Mountain," in North Korea, the South's Unification Ministry announced after talks.
The temporary reunions, which would be the first in three years, are among steps promised by Kim Jong Un following historic meetings with President Donald Trump earlier this month and South Korean President Moon Jae-in in May.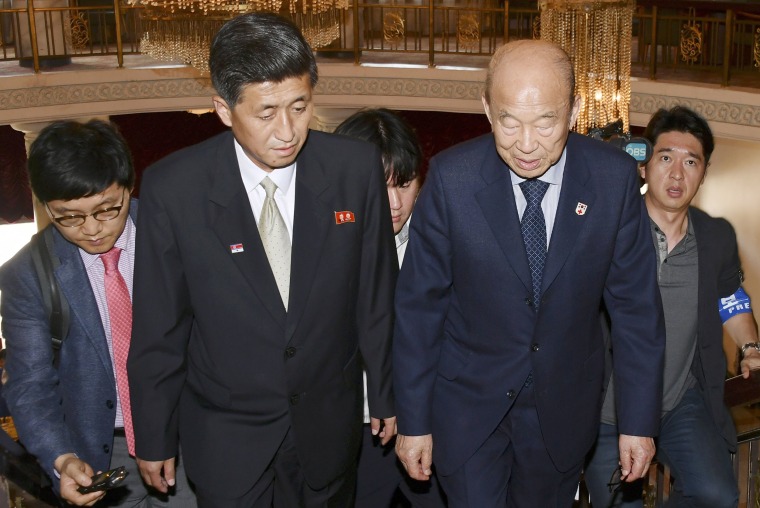 Each country will send 100 participants, the ministry said, to be chosen from what is normally a huge number of applications.
More than 66,000 South Korean family members have been separated by the Korean War of 1950-53, which is still in a truce because no peace treaty was ever signed.
Recent improved relations come after serious deterioration during 2016 and 2017 over the North's nuclear and missile programs.
Although the Korean reunions are agreed to by government officials, the family arrangements are organized by the Red Cross.
The events are often emotional — as most of those wishing to take part are elderly people eager to see their loved ones before they die.
Stella Kim reported from Seoul, and Alastair Jamieson reported from London.