North and South Korea exchanged more than 800 artillery shells on Monday.
South Korea's defense ministry said Pyongyang fired more than 500 shells after Kim Jong Un's regime sent a fax to announce it would be conducting military drills. Around 100 of these landed in water near the disputed sea border off the peninsula's western coast, the defense ministry told Reuters.
In response, the South returned more than 300 shots, the ministry said. According to South Korea's Yonhap news agency, the South also dispatched F-15K fighter jets near the border.
South Korean residents on the island of Baengnyeong were evacuated to temporary shelters but none of the shells hit any land or military installations.
A defense ministry official in Seoul described the North's action as "a test of the South's determination to defend the naval border."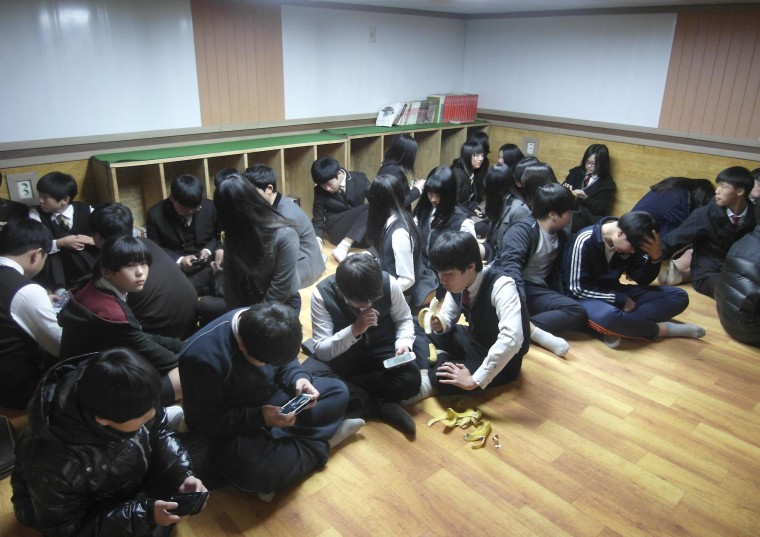 The announcement of a training exercise in that area was a rare move by the reclusive North, according to the report by Yonhap.
The North in recent weeks has increased threatening rhetoric and conducted a series of rocket and ballistic missile launches that are considered acts of protest against annual ongoing springtime military exercises by Seoul and Washington. The North calls the South Korea-U.S. drills a rehearsal for invasion; the allies say they're routine and defensive.
Pyongyang has also threatened to conduct a fourth nuclear test, though Seoul said it did not appear to be imminent.
Last week, Pyongyang fired two Nodong missiles over the sea. The United Nations later said it was considering an "appropriate response."
North Korea has never recognized its western maritime border with the South, which was drawn by the U.N. after the end of the Korean War.
The Korean Peninsula remains in a technical state of war because the 1950-53 Korean War ended with an armistice, not a peace treaty. About 28,500 American troops are deployed in South Korea to deter potential aggression from North Korea.
The Associated Press contributed to this report.
- Alexander Smith