The accusation was direct and unflinching: Russian forces stationed in the Arctic Circle had been jamming NATO's GPS signals during the alliance's largest military exercise since the Cold War.
The alleged incident happened during Trident Juncture, a huge, two-week drill hosted in Norway last month, involving 50,000 personnel from 31 countries.
Last week Norway revealed that Russian forces stationed in the nearby Kola Peninsula had been jamming their GPS signals during the exercise. Finland summoned the Russian ambassador and NATO called it "dangerous, disruptive and irresponsible."
Russia denies the allegations. And experts say attempting to disrupt a military exercise on its doorstep is nothing new.
But the incident was notable because it showed how Washington's European allies are changing their tactics to deal with Moscow's alleged misdeeds.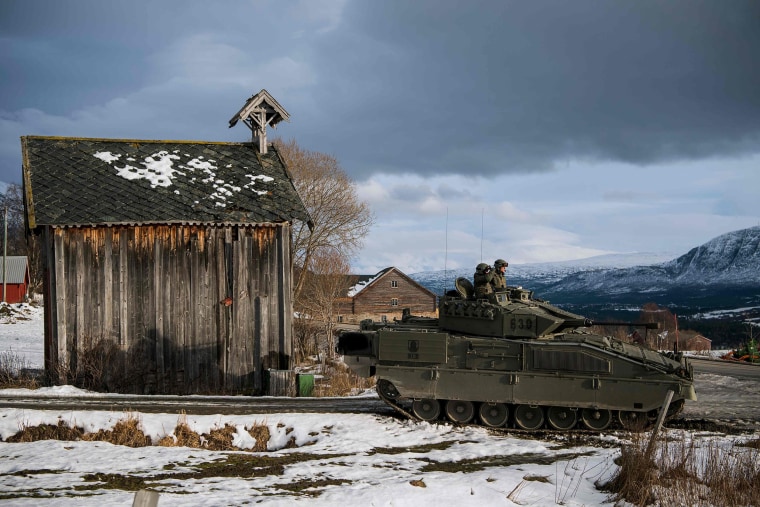 Before, Western countries may have tried to address Russia's actions in closed diplomatic sessions. Now they are openly reprimanding them.
NATO and its partner states have shifted to a "public engagement campaign, which basically calls people out for cyber attacks, jamming and disruptive behavior to try and deter and discourage it," said Jack Watling, a research fellow at the Royal United Services Institute (RUSI), a think tank based in London.
This change was not an official one; there was no speech, written statement or policy document signalling that allies were going to take a different approach.
But analysts say that it's been clear nonetheless; a demonstrable change of tactic after the ex-spy Sergei Skripal was poisoned — allegedly on Kremlin orders — on British soil in March this year.
"There is a wider policy shift to call out Russia because of the increased intensity of challenges," ranging from military threats and spying to hacking and signal jamming, according to Gustav Gressel, a senior policy fellow at the European Council on Foreign Relations think tank. "That policy-shift is shared by most NATO countries."
The Europeans now feel that "it does not make sense to address these issues in closed diplomatic sessions with Russia, as Russian diplomats would only deny and outright lie," Gressel added.
With Skripal, U.K. authorities laid out in painstaking detail how two men they identified as agents with Russia's military intelligence agency, commonly known by its old acronym, the GRU, had traveled to the English city of Salisbury and poisoned their target.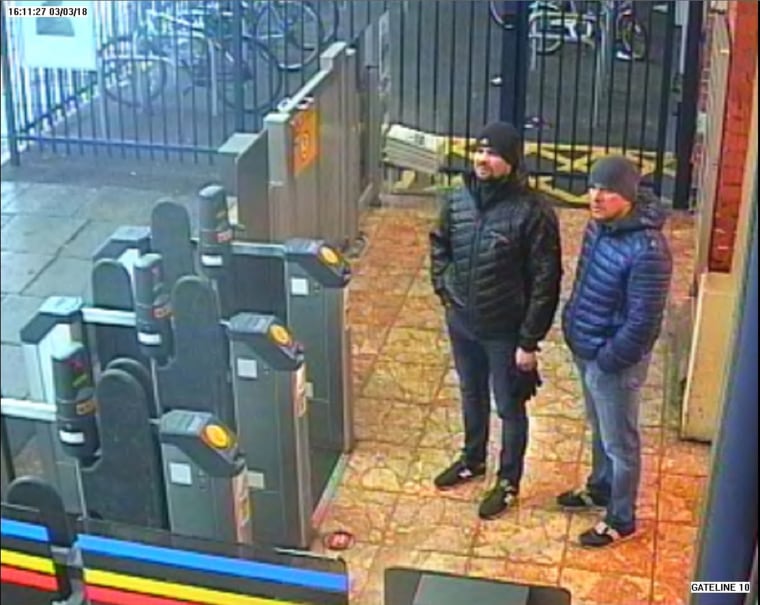 Six months of meticulous investigation allowed British police to trace the route they had taken, right down to the flights they boarded, the trains they rode and the hotels where they stayed.
That incident appeared to signal that the gloves were off.
In April, Dutch authorities busted an alleged GRU plot to hack into the headquarters of the Organisation for the Prohibition of Chemical Weapons in the Hague.
When they revealed the sting months later, as with the Skripal case, their investigators showed in forensic detail how the four men had traveled from Moscow to the Netherlands — right down to their taxi receipts.
Hours before this information was made public, back in early October, the British government, backed by New Zealand and Australia, again named and shamed the GRU as being behind a number of "indiscriminate and reckless cyber attacks targeting political institutions, businesses, media and sport" around the world.
The list published by the U.K. government ranged from attacks on the World Anti-Doping Agency in 2016 to the now-infamous hacking of the Democratic National Committee in the same year.
A triple whammy was capped off on the same day when the Department of Justice announced criminal charges against seven Russian military intelligence officers.
In the U.S., intelligence officials have pointed the finger squarely at Russian hacking since 2016. Europe has also called out Russia in the past, such as during the Dutch-led investigation that found Moscow responsible for downing Malaysia Airlines MH17 in July 2014.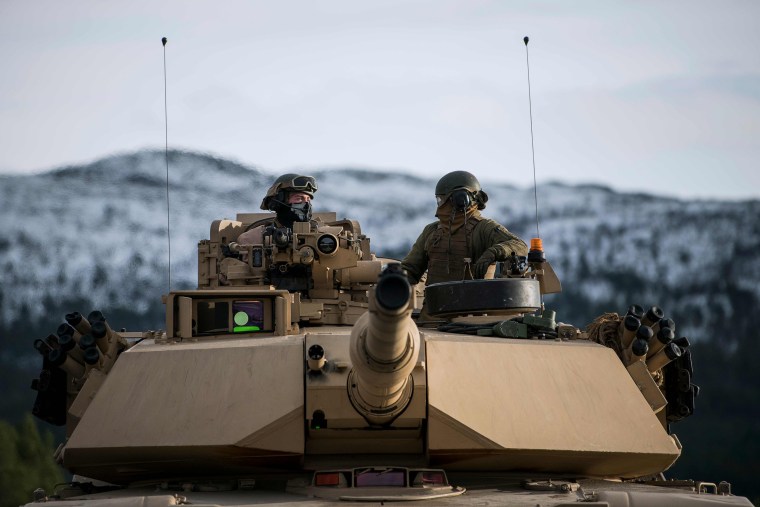 But in recent months we're seeing something more coordinated, asserts Tate Nurkin, a military analyst and founder of the defense consultancy OTH Intelligence Group.
"I suspect this isn't the first time that Western actors have noticed Russian activities of a disruptive nature during exercises," Nurkin said. The difference, he added, is that previously we didn't hear about it.
This is all designed to put pressure on the Kremlin and associated individuals, making them think twice before engaging in behavior the U.S. and Europe are likely to punish, said Watling, the RUSI researcher.
"Are they prepared to live the rest of their lives in Russia? Are they prepared to not engage in the international financial system?" Watling said they should be asking themselves.
"The Russians for a very long time have relied on deniability as a way of doing things that otherwise wouldn't be acceptable," he said.
"Now the message is: Look, we know what you're doing, and it's not okay."