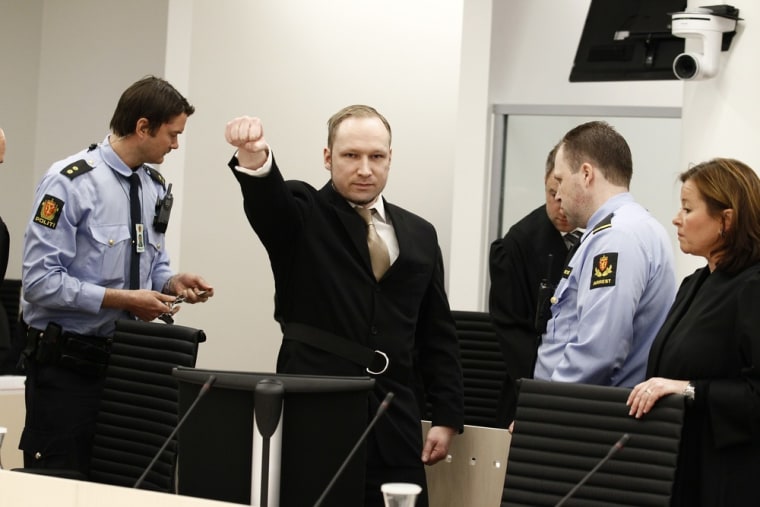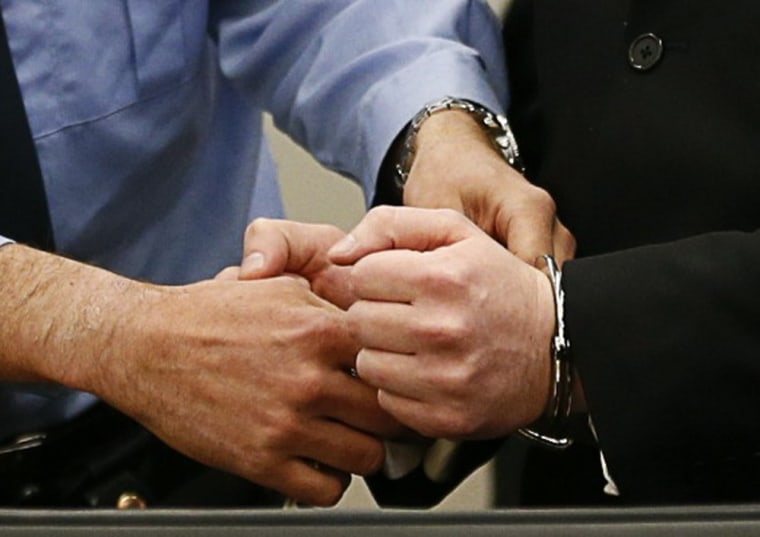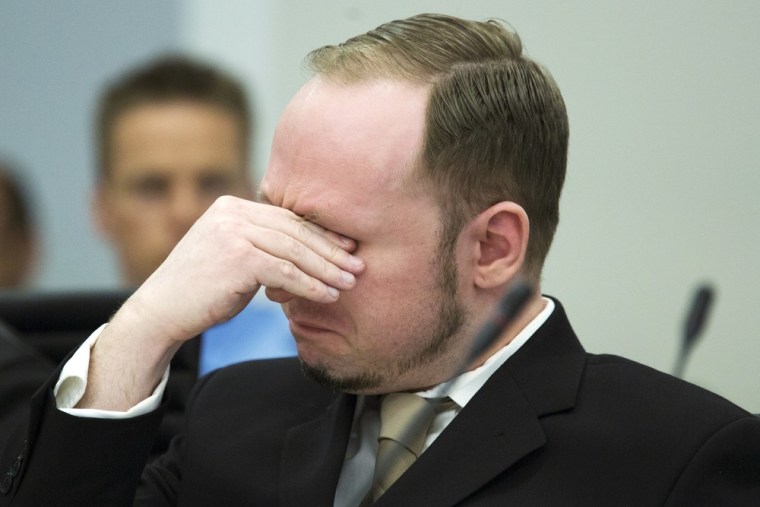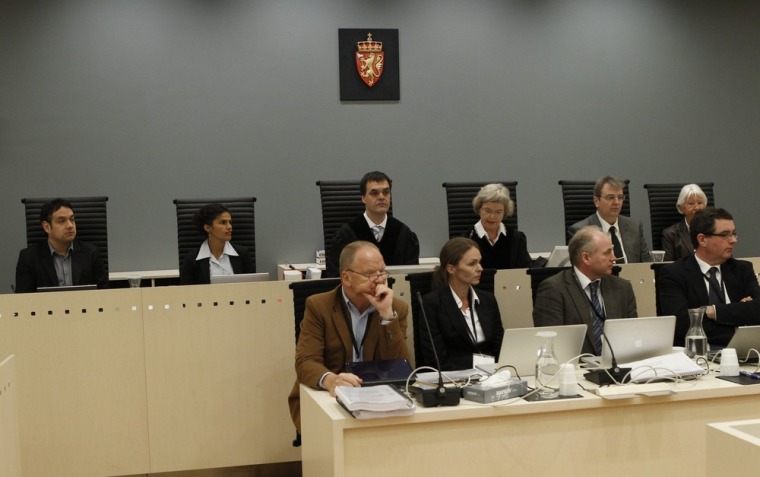 Ian Johnston, msnbc.com reports — Anti-Islam militant Anders Behring Breivik admitted he had killed 77 people in a massacre last July, but said he was pleading not guilty to the criminal charges against him on the first day of his trial in Norway Monday, The Associated Press reported.
As he arrived in court - the early part of the session was broadcast on television - Breivik gave a salute, raising his arm with his first clenched.
He said that he did not "acknowledge the authority of the court." Read more.
Previously on PhotoBlog: