A technical failure at a nuclear reactor caused a leak of radioactive material, officials in Norway said Tuesday.
Experts said contamination levels were well within legal limits following the spill of radioactive iodine at the Institute for Energy Technology, in the southern town of Halden, meaning there was no risk to the public or environment.
"Of course it's an unfortunate situation but there is a low environmental risk," said Per Strand, deputy director-general at the Norwegian Radiation Protection Authority, a government regulator. "This is not the sort of leak we want."
The radioactive iodine was a byproduct from the uranium-powered research reactor near the Swedish border.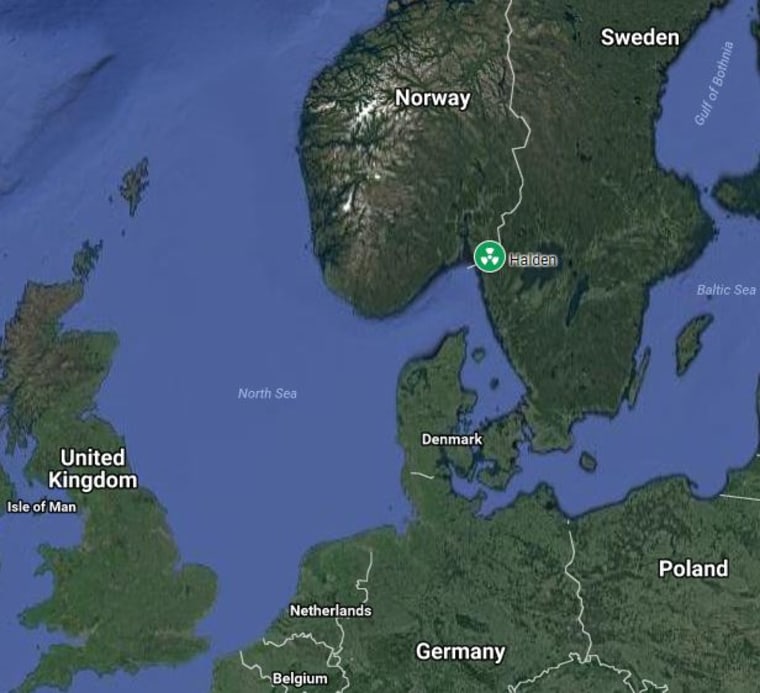 Staff were evacuated from the facility and returned wearing protective gear to stop the leak, which occurred on Monday.
Strand told NBC News he was unsure what the Institute for Energy Technology, the Norway-based foundation that operates the plant, did not tell his authority about the leak until a day later.
Related: Ice Wall to Stem Japanese Nuclear Spill
Atle Valseth, a research director at the Institute for Energy Technology, agreed.
"I don't sit so close to those decisions but I think we should have informed the authority yesterday," he told NBC News. "We will have to go through why it wasn't reported — it wasn't good enough that we didn't report it yesterday."