ABOARD THE KV SORTLAND — NATO ally Norway has announced that it is boosting the number of naval patrols near vital undersea gas pipelines off its coast, and released a trove of videos exclusively to NBC News illustrating what it sees as a growing Russian threat in the Arctic.
The videos provided by the Royal Norwegian Air Force capture the high-stakes cat-and-mouse game between the two militaries, with Russian attack submarines patrolling near a maze of undersea pipelines carrying vast amounts of natural gas to Europe and telecommunication cables linking Europe and America. 
According to the head of the Royal Norwegian Navy, the videos indicate that Russian attack submarines and planes have expanded their presence in the High North, operating near Norway's natural gas pipelines that represent a vital energy lifeline for Europe.
"We've seen increased military activity around Norway in the High North, in the North Atlantic. We have seen Russian submarines operating differently than they did 10 years ago," Rear Adm. Rune Andersen said last week from the bridge of the Norwegian refueling ship Maud at the Haakonsvern Naval Base in the city of Bergen.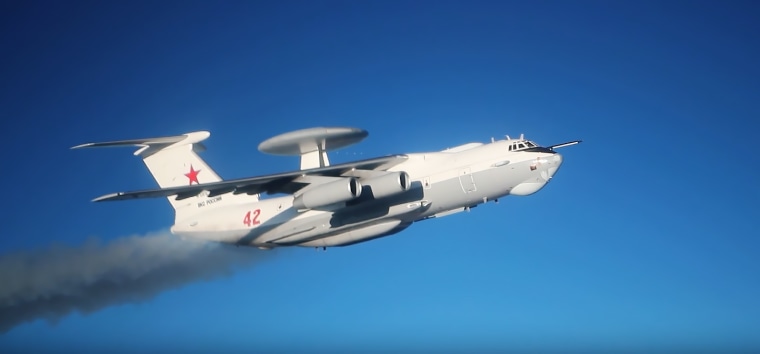 He did not quantify by how much Russian activity had increased in the past year. 
Not only have there been more Russian patrols, their behavior has also changed, with them "operating more unpredictably" and some of their maneuvers appearing "more aggressive," Andersen added. 
A NBC News team accompanied a Norwegian Coast Guard ship, the KV Sortland, on patrol for three days last week in the North Sea, as the 25-member crew kept a close eye on gas installations while contending with heavy winds, frigid temperatures and rough seas. 
The uptick in military activity came as tensions between NATO and Russia soared following the invasion of Ukraine. After a drastic drop in the flow of Russian natural gas to Europe, Norway replaced Russia as the top supplier to the continent. And since an unexplained attack last year on the Nord Stream gas pipeline linking Russia and Germany, Norway — backed by its NATO allies -- stepped up security for the vast network of pipelines and communication cables off its coast. 
"After the explosions, we have actually increased our presence over these installations," Norwegian Foreign Minister Anniken Huitfeldt said in an interview in Oslo. "Now we really need to protect the whole infrastructure system and also the installations at sea."
"We are prepared for everything," she added.
Norway, with more than 5,000 miles of pipelines, is now supplying 30 to 40% of Europe's natural gas needs, up from about 20% before the Ukraine invasion. The undersea cables in the North Sea are part of a crucial global communications network that keeps data moving around the planet.
In Ukraine, Russia's military has suffered serious setbacks and Western officials say it remains plagued by logistical and morale problems. But, Andersen said, Russia's nuclear-powered submarine fleet, much of it based at its Murmansk military base near Norway, remains a formidable threat.
"The submarines and the maritime and air capabilities of the (Russian) northern fleet... they're largely unaffected by the war in Ukraine. It's still intact," he added.
The videos released to NBC News show one submarine's periscope peeking out of the water, and include footage of the latest Yasen-class attack submarines and a Borei-class submarine designed to carry 16 nuclear-armed ballistic missiles. The imagery also depicts Tupolev TU-142 and Ilyushin II-38 surveillance planes designed to track submarines.
Russia has invested heavily in its submarine fleet, making its boats quieter and more lethal, analysts say. The new Belgorod submarine is designed to carry massive 80-foot-long nuclear torpedoes, as well as smaller mini-submarines capable of carrying out rescues or research, but military experts say the smaller submersibles also could be used to cut cables or pipelines along the ocean floor.
'Suspicious activity'
Russian submarines, ships and aircraft in the area appear to be conducting surveillance of the gas pipelines, Norwegian officers said.
"They're around this area.  More than once, they're going back and forth. They're following the pipeline, " said Cmdr. Torill Herland, a Norwegian naval spokesperson, calling it "suspicious activity."

The Sortland's acting captain, Helene Dahl, said Russian fishing trawlers often go dark by turning off their navigational transmitters, and are equipped with an unusual number of antenna — raising suspicions.
Meanwhile, unexplained sightings and events are also raising suspicions of Russian surveillance and activities.
In recent months, drones have been spotted flying over Norwegian gas facilities, airports and other infrastructure. In October, Norwegian police investigated reports of a drone flying over the Karsto gas plant in southwest Norway.  The Norwegian government has not said who it thinks  may have been behind the drone flights. 
In 2021, undersea sensors that help Norway monitor submarines were knocked out and last year, a fiber optic cable between mainland Norway and the Svalbard archipelago in the Arctic was incapacitated in another unexplained incident.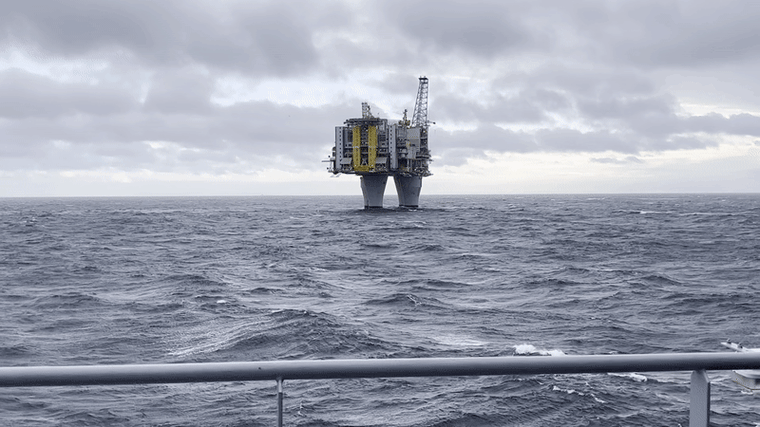 The Russian Embassy in Washington, D.C., did not respond to a request for comment. 
Andersen, the naval chief, said his forces work with private pipeline companies to closely monitor and protect the undersea network of pipelines and cables.
"We have a relatively strong network of sensors. We have activity out there, on the surface, below the surface and in the air, enabling us to have a pretty good picture on what's moving around in the North Atlantic," he said.
The undersea infrastructure is a "potential vulnerability in times of conflict," Andersen said. "And we need to make sure that we are able to monitor, survey and protect it."
Norway and its NATO allies need to be vigilant given Russia's track record of carrying out alleged sabotage and retribution outside its borders, including cyber attacks and more lethal operations, according to Ian Brzezinski of the Atlantic Council think tank.
"The list of what the Russians have done in the realm of subterfuge, subversion and assassination is long," he said. "So,  attacking subsurface infrastructure has got to be on their list of options."
Czech authorities in 2021 accused the Russian military intelligence of setting off massive explosives at its ammunition depots in 2014, and British police in 2018 alleged that Russia used a nerve agent to poison former Russian intelligence officer Sergei Skripal and Yulia, his daughter
Russia has denied that it was behind the explosions at the Czech ammunition warehouses or the poisoning of Skripal in the United Kingdom.
Last week, the Sortland was pulled from its patrol duties to help provide security for a joint press conference by the leaders of NATO, the European Union and Norway who flew to the giant Troll  platform in the country's largest gas field. Three other warships — from Germany, the Netherlands and Spain also stood watch — part of an enhanced NATO presence now in the North Sea.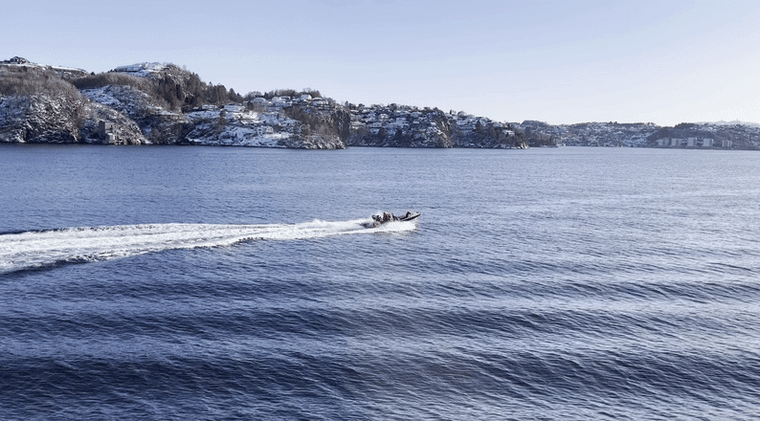 "Since these installations are so vital, they are also so vulnerable," NATO Secretary-General Jens Stoltenberg said as the Sortland and the other ships moved nearby. 
Stoltenberg, joined by Norwegian Prime Minister Jonas Gahr Støre and European Commission President Ursula von der Leyen, said that the E.U. and NATO are forming a new task force to guard vital infrastructure and that the alliance had deployed more ships to the area since the September sabotage of the Nord Stream pipeline.  
The attack on the Nord Stream pipeline, which damaged three of its four pipelines 260 feet under the ocean, remains an unresolved case. An investigation by the German, Swedish and Danish governments is underway, and no findings have been issued. 
CORRECTION (March 28, 2023, 8:05 a.m. ET): A previous version of this article misspelled the first names of two Norwegian navy officials. They are Torill Herland, not Tirrell, and Helene Dahl, not Helen.
Tom Costello and Joel Seidman reported from Norway, and Dan De Luce reported from Washington.