When Krist Novoselic, bassist for Nirvana, chairman of FairVote and all-around awesome guy came to our show, we asked if it might would try Lakrisal on-camera in the green room. And he was totally game.
As luck would have it, Krist told us that he feeds ammonium chloride, one of Lakrisal's main ingredients, to his goats to help clear the calcium deposits from their urethras - which basically saves their lives! He took a small packet of Lakrisal back with him to Seattle, to see if the goats took a liking to the stuff - with a promise to report back to us here at Maddowblog. And he did!
Our Lakrisal investigation saga unfolds, after the jump.
It all began early this summer, when TRMS producer Vanessa introduced the staff to Lakrisal, a weird Swedish candy given to her by a European friend. The friend told her they are a popular treat on the other side of the Atlantic, kind of like their version of Altoids here in the United States. But to us here at the office, they tasted super salty and pretty much gag-tastic - like joke candy. Depending on who you talked to here, it tastes like preserved salted plums or soy sauce candy.
The salty "delicacy" sparked our intrigue. Questions like, "How?" and "Why?" and "Who in their right mind would eat this stuff on a regular basis?" crossed our minds. An investigation was born. And we got some helfpul feedback from our awesome commenters:
Some scientists we spoke to said that the chemistry behind ammonium chloride, a sort of electric salt, may be behind the zingy flavor. But it could also be the combination of the three main ingredients (licorice, ammonium chloride and sugar) that causes the intense salt flavor. Or it may just be a matter of cultural taste.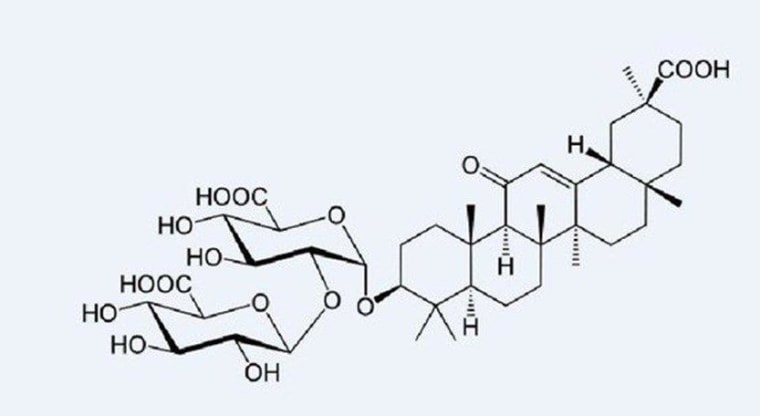 (IMAGE: the sweetness in licorice, glycyrrhizic acid)
So we went to our "in-house" chemist, Dr. Dina Merrer, associate professor at Barnard College. Though not a food scientist, she helped us test the acidity of a Lakrisal concoction to learn a little bit more about its make-up.
 We found that ammonium chloride alone has an acidity of approximately 5.13, a weak, or mild acid. One Lakirsal tablet (mixed in a water solution) had a pH level of about 5.92 - still pretty acidic, but a little more alkaline. Between around coffee and urine on the pH scale (but closest to urine):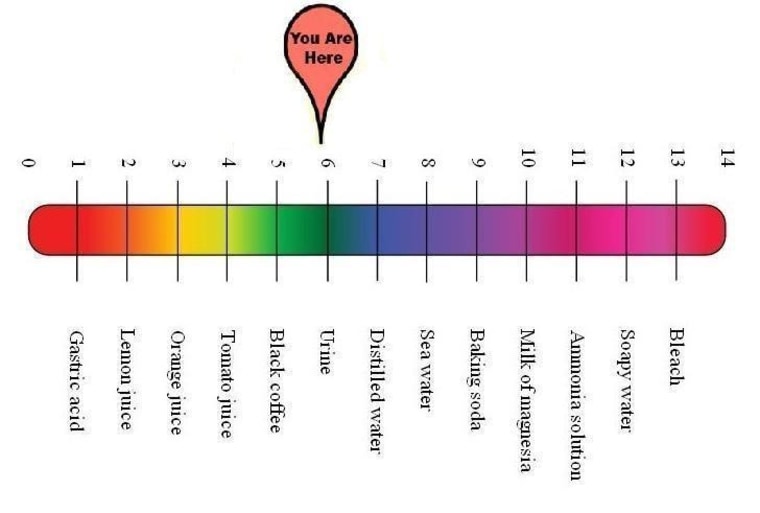 That's when Krist came on the show, and we asked him to try the Lakrisal on-camera. His priceless reaction comes at about 2:08 in the video below:
We then gathered three main ingredients in Lakrisal and made our own version in our of Lakrisal, minus the anti-caking agents. To our surprise, it tasted a lot like the real deal:
So in honor of our summer investigation, Rachel made a cocktail on the air to salute the powers of Lakrisal and all that it stands for - and even tried the stuff for the first time!
And now that we know that Novoselic's goats might actually enjoy Lakrisal, maybe the candy isn't so bad after all.
We are always looking for new things to investigate - let us know your ideas in the comment section or via email.