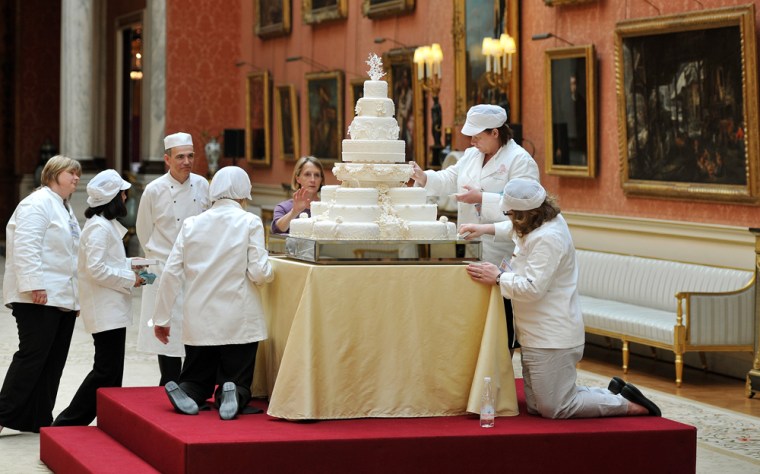 By Amy DiLuna
Buckingham Palace just released details of the queen's lunchtime reception.
And in addition to nearly 10,000 sweet and savory canapes in 22 varieties, 650 guests will get a piece of the most hotly anticipated item on the menu: That wedding fruitcake we've been hearing all about.
Video: make your own royal treats!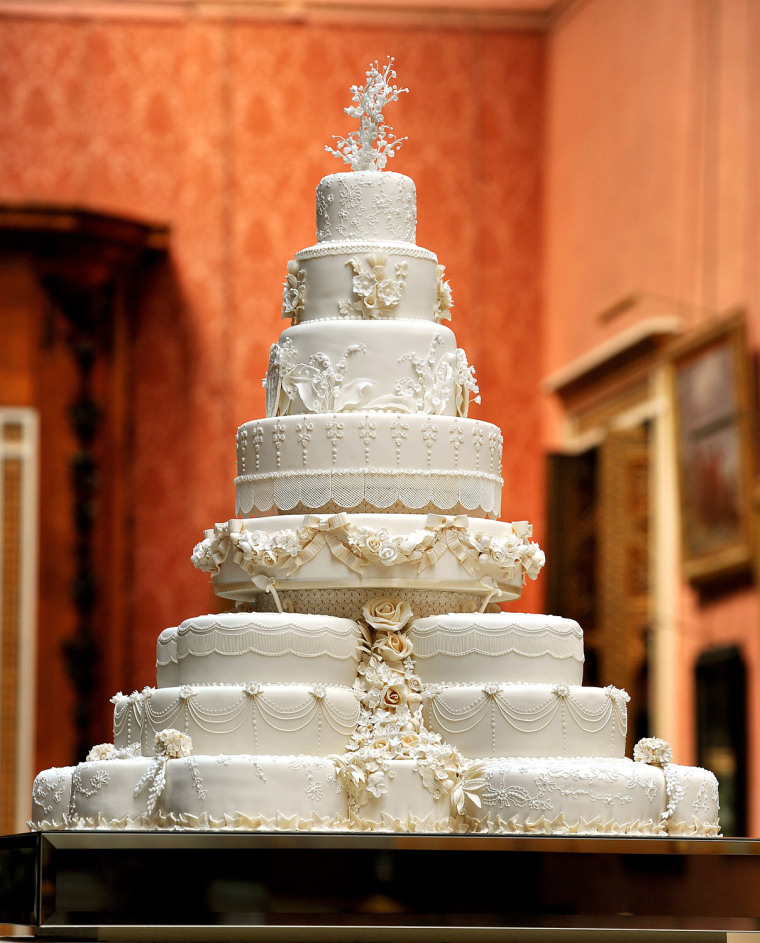 Made of 17 individual cakes that make up eight tiers, it's decorated with "up to 900 individually iced flowers" and a garland design that matches the architecture of Buckingham Palace's Picture Gallery, the room in which 650 lucky guests will get a piece.
The towering dessert is "the wedding cake of choice for anyone who wants a traditional looking, elegant wedding cake."
And Prince William did get that chocolate biscuit cake he'd been craving. So everyone's happy -- and full.