Correction: An earlier version of this story mistakenly reported that a roadside bomb killed David Gilkey and Zabihullah Tamanna. According to NPR, shellfire struck their vehicle.
A National Public Radio photojournalist and his Afghan translator were killed on Sunday in southern Afghanistan, NPR said in a statement.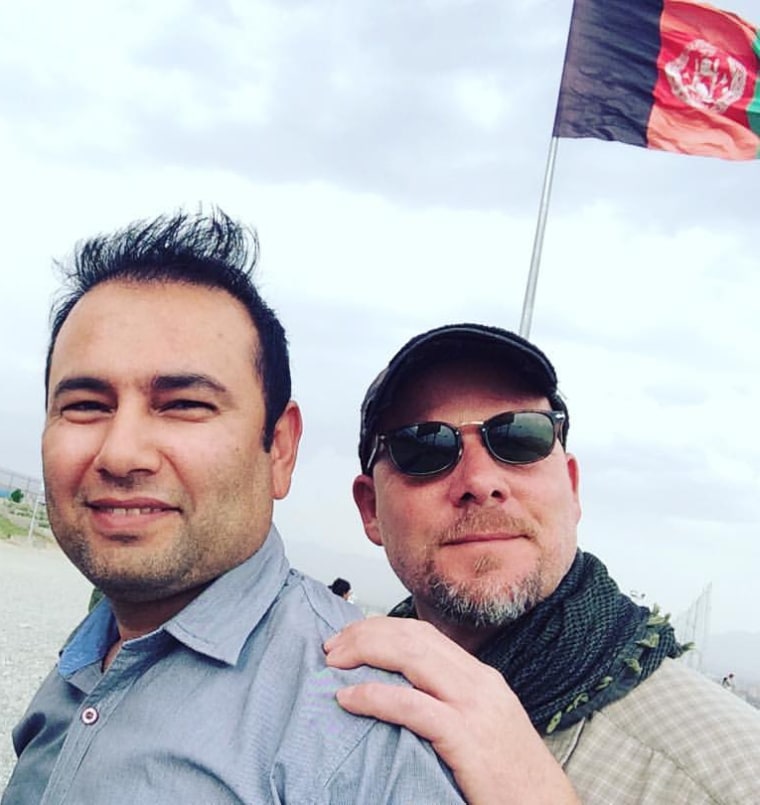 David Gilkey and his Afghan translator, Zabihullah Tamanna were on assignment with an Afghan army unit when their convoy came under fire and their vehicle was struck by shellfire, NPR said. It said Gilkey and Tamanna were killed; an NRP reporter and producer also traveling with the unit were unharmed.
Tributes poured out for Tamanna and Gilkey, a veteran war photographer.
"David has been covering war and conflict in Iraq and Afghanistan since 9/11," said Michael Oreskes, NPR's editorial director, according to the statement. "As a man and as a photojournalist, David brought out the humanity of all those around him. He let us see the world and each other through his eyes."
Afghan President Ashraf Ghani condemned the attack and the NATO-led coalition expressed condolences.
"The efforts of professional journalists such as these, on behalf of the Afghan people and audiences worldwide, remain a critical part of creating peace and stability in this region," Cmdr. John W. Nicholson said in a statement. "David and Zabihulla, in particular, spent years in Afghanistan tirelessly endeavoring to tell the story of the Afghan people."
Secretary of State John Kerry said the attack was "a grim reminder of the danger that continues to face the Afghan people, the dedication of Afghan national defense and security forces to securing their country, and of the courage of intrepid journalists — and their interpreters — who are trying to convey that important story to the rest of the world.
Gilkey received many awards, including an Emmy for a 2007 video series about Marines in Iraq and an Edward R. Murrow award for his coverage of natural disasters, military conflict and international breaking news.
He also contributed to NPR's coverage of the recent Ebola outbreak in West Africa, which earned it a Peabody award, and was widely credited within NPR with being a driving force behind the network's expansion from its radio roots into video and multimedia journalism.
Tamanna was a freelance journalist who often worked for NPR and occasionally in Afghanistan for NBC News. Last year, he contributed to NBC News' coverage of the crash of a U.S. military plane at the Jalalabad airport, and in July 2015 he worked with NBC News as a photographer on a three-part series on the U.S. legacy after more than a decade of war in Afghanistan.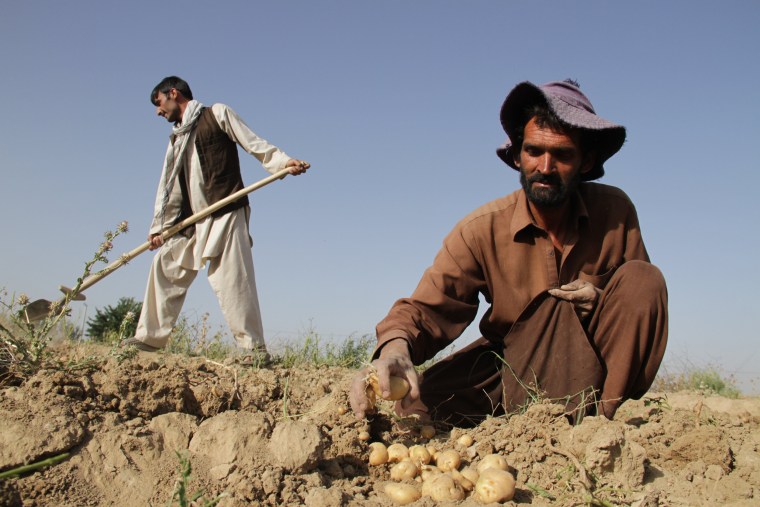 The deaths bring to 27 the number of journalists and media workers who have been killed in Afghanistan since the terrorist attacks of Sept. 11, 2001, said the Committee to Protect Journalists, a nonprofit group based in New York.
"Even though much of the world's attention has shifted away, let no one doubt that Afghanistan remains a dangerous place for journalists — local and foreign — working to cover that protracted conflict," Bob Dietz, the organization's coordinator of programs in Asia, said in a statement.