ISLAMABAD, Pakistan - Even though Pakistan is the planet's sixth most populous country and has the world's seventh largest military and its fourth largest nuclear arsenal, most of the country can't reliably watch the evening news, read at bedtime or talk on their cell phones.
These limitations have got little to do with the freedom of speech or expression.
There is literally a power crisis in Pakistan. For the 34 years that this reporter has been living in Pakistan, not a week has gone by without a reported, or experienced, power outage throughout the country.  Every day, millions of Pakistanis across the country have little electricity, summer  or winter.
Mannan Afridi said he fled war in the country's tribal regions only to fight daily battles in Pakistan's largest city of Karachi.
"I get home around midnight, and eat cold food, in the dark," the taxi driver said. "I fight the mosquitoes till around 3 a.m., and finally get some sleep."
"I escaped war when I came to Karachi, but now fight a war every night with the heat and darkness because of this power crisis. Our generals should fight this conflict," he added.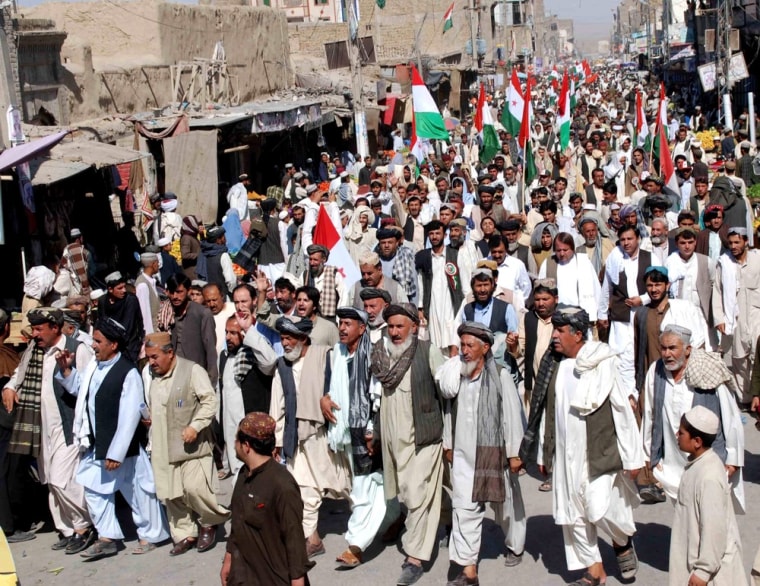 Finally, there may be a light at the end of the tunnel for Afridi and millions of others. Fifteen summers after the country went nuclear, the same government that gave Pakistan the bomb is now back in power and pledging to provide air-conditioning and jobs now. 
"I want you to work and pray for solving this doomsday-like crisis," Pakistan's Prime Minister-elect Nawaz Sharif said on Tuesday during the speech to promise what he termed "an economic turnaround." 
Sharif chose a highly symbolic date to make his policy announcement: the "Day of Fate," the anniversary of Pakistan's testing of nuclear weapons on May 28, 1998, during one of his previous administrations. This will be Sharif's third term as prime minister. 
"We had an atomic explosion then. God willing, we will oversee an economic explosion this time," said Sharif. "But I will need your and God's help in understanding that the energy crisis will take years to solve."
Whether or not God has a hand in making sure the lights go on, it is certain that money does.
In some cities, like capital Islamabad – jokingly called "a beautiful city ten minutes from Pakistan" for its well-manicured streets and hyper-organized municipal administration – power outages are scheduled and limited. But in most of the rest of the country, especially rural Pakistan, they are unannounced, haphazard and rampant.
And as temperatures soar nationwide, so do tempers. Organized protests and spontaneous riots have become an annual and increasingly violent fixture across the country. 
The national average of power outages, as reported almost daily in local media, ranges from 12 to 20 hours. The Water and Power Ministry will not put out daily statistics (the last update on the power situation published on its website was in October 2012). 
The shortfall, on average, is around 6,000 to 7,000 megawatts in a country where the daily average demand is around 15,000 megawatts. Thus, Pakistanis need around twice as much power as they can generate, everyday.
The numbers starkly illustrate why Pakistan's new government, saddled with dire economic woes and an ongoing struggle with militant, needs to make solving the power crisis it's top priority.
"The first and top priority of our incoming government is solving the energy crisis," said Ahsen Iqbal, an influential member of the new government who is thought to have Sharif's ear.
"The economy comes second," added Iqbal, who was recently elected from a rural constituency in south Punjab, which is renowned for its blazing summers. "Dealing with terrorism comes third. But power demands priority, and we think the national GDP might even jump a point or two if we can manage the right energy mix. That trickledown effect should take care of our other serious crises."
But while those in power talk in terms of GDP, trickledown and terrorism, Umer Iqbal, a chef in Islamabad, remains skeptical.
"It's strange that our great leaders can give us nuclear bombs, but not make my microwave work," he said.
"Sometimes, I think life would be simpler if all of us stopped depending on the government and on electricity," he said. "It would be like it was during my grandfather's time. Safer and predictable."
Related: