The Islamic Republic of Pakistan is nervously watching as its huge neighbor and fellow nuclear power India gets set to elect a party feared to harbor virulently anti-Muslim views.
The Hindu nationalist Bharatiya Janata Party (BJP) and its leader Narendra Modi are widely expected to win when the results of the six-week election that ends on Monday are announced.
The fear is that the BJP will take an anti-Islamic turn both within India -- the country has a Muslim population of some 176 million -- and towards its northern neighbor, according to Pakistani politician Farahnaz Ispahani.
"He has never come out directly and said this was a tragedy of massive proportions and that the Muslims of Gujurat deserve an apology."
"It is very clear that if there is another attack like the one on Mumbai, we cannot expect restraint from someone like Narendra Modi," Ispahani said, referring to the 2008 terrorist strike led by 10 Pakistani men that killed more than 160. The incident heightened tensions between the two countries, with some in India saying the attackers had counted on the support of officials in Pakistan's security services.
Earlier, a 2001 attack on the Indian parliament that left a dozen dead, which New Delhi blamed on Pakistani militants, almost brought the two nations to the brink of war.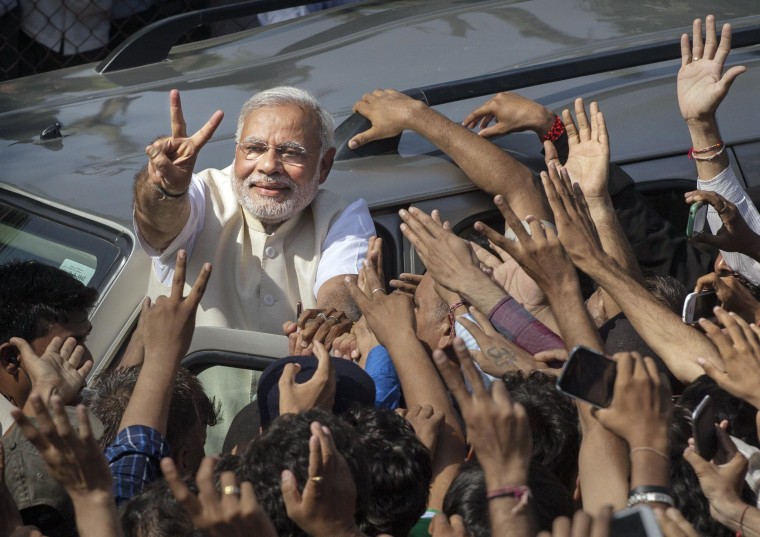 There is a history of hostility between the two countries since the dissolution of the British Raj in 1947 when around a million people are estimated to have died in communal violence asMuslims, Hindus and Sikhs moved to accommodate the new national borders.
The largest source of ongoing tension has been the disputed Himalayan region of Kashmir, control of which has been disputed since the partition of the two countries. India and Pakistan fought wars over the territory in 1965 and 1999.
Controversial Modi
Modi is already a controversial figure in Pakistan because many feel he did not do enough to stop the February 2002 Hindu-Muslim clashes in the state of Gujarat that left more than 1,000 people dead and hundreds more injured, Ispahani said. Many of the victims were Muslims.
A number of independent observers believe he failed, as chief minister of the state at the time, to protect his own citizens. This was a view endorsed by the U.S., which refused to grant Modi a visa for over 10 years, although officials reversed the decision earlier this year.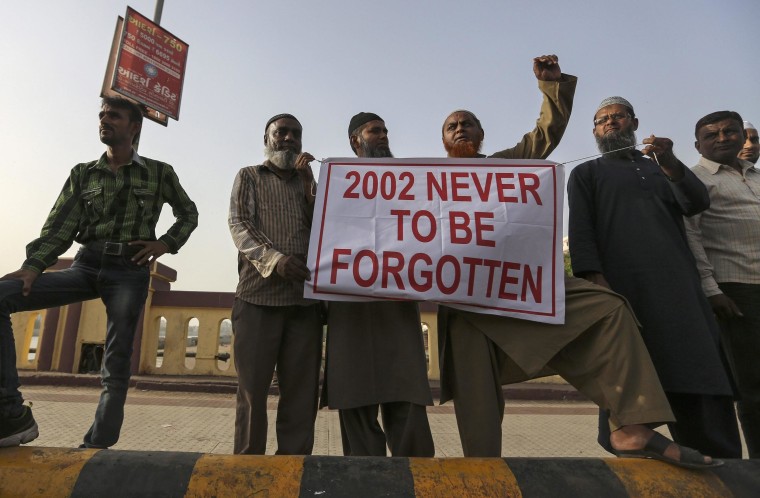 "He has never come out directly and said this was a tragedy of massive proportions and that the Muslims of Gujurat deserve an apology," Ispahani said.
Modi isn't the only one that makes some in Pakistan nervous. Other prominent Hindu nationalists have whipped-up anti-Pakistani sentiment, according to Dr. Farzana Shaikh, an associate fellow at British think tank Chatham House.
In April, longtime Modi ally Pravin Togadia was caught on camera making anti-Islamic comments, raising questions about how an incoming BJP government would treat the country's Muslims.
Inflammatory language by politicians has been a staple on both sides of the border for those looking to score easy political points, however.
"They have had a very fractured relationship," said Dr. Simona Vittorini of SOAS, University of London. "There is always controversy over who started what, but the antipathy is there."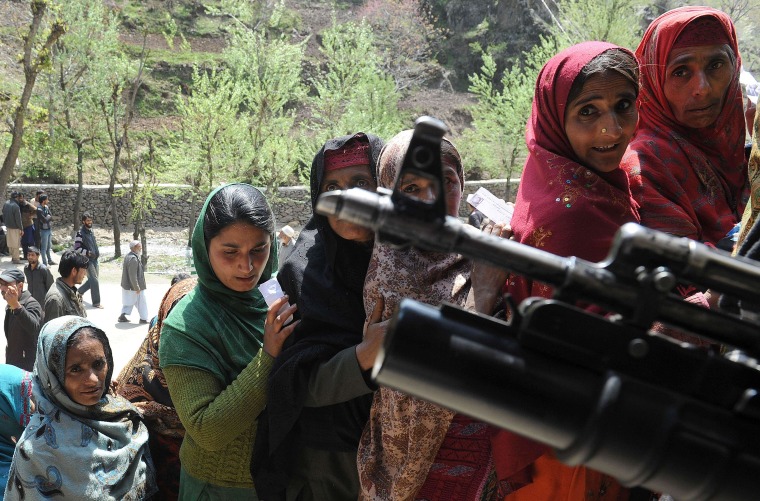 But Pakistan's fears stem from more than campaign-trail rhetoric. The BJP's manifesto -- essentially, its political blueprint -- worries Pakistan's political and military establishment.
"The suggestion that the BJP would revoke Article 370 of the Indian constitution that guarantees Kashmir's special status would obviously raise a red flag to the Pakistani's who believe this is restricted territory and any change in status or attempt to integrate Kashmir would spell disaster," Shaikh said.
Article 370 grants special autonomous status to Kashmir, specifying that apart from defense, foreign affairs, finance and communications, India's parliament needs the state government's permission to apply other laws in the region.
Any change in this status would make Pakistan nervous because they would see it as India trying to establish a greater claim on the territory, Shaikh said.
"Modi has also said his party would revoke the 'no first use' policy in regard to nuclear weapons and that is also causing some concern in military circles," she added. In other words, Modi might ensure that India has the right to strike first against its neighbor.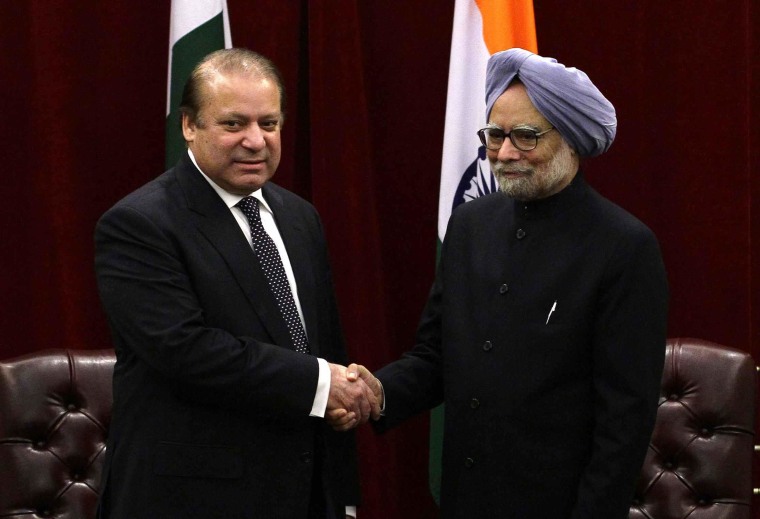 Still, many in Pakistan play down both the BJP's manifesto and the views espoused by prominent Hindu nationalists.
"Modi would have to tone himself down when faced with the strategic reality of a nuclear weaponized South Asia," according to Pakistani political commentator Ayesha Siddiqa, who added that it will take time for both sides to feel each other out.
"This gives enough time for stakeholders on both sides," she said. "Or to put it another way, we will think about it when it comes to crossing the bridge."