A 55-year-old Italian nurse was arrested on suspicion of murdering 13 elderly patients in the intensive care ward where she had worked for decades, police said Thursday.
The "hospital ward killer", as police called her, administered lethal doses of a blood-thinning drug into her victims' intravenous drips. Twelve died of internal bleeding and one of cardiac arrest, police said.
They did not identify the suspect, who worked at a hospital in Piombino, a city on the Tuscan coast. The alleged murders all took place in 2014 and 2015, although she had worked there for many years prior to that.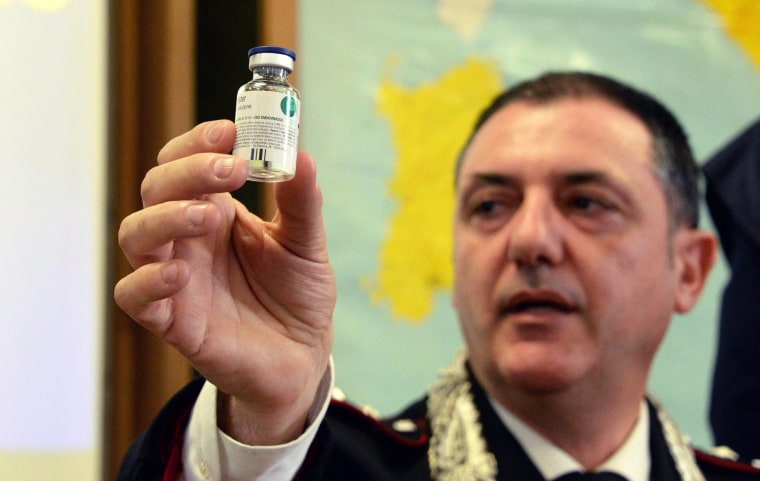 Some of the victims, men and women aged between 61 and 88, were found to have 10 times the normal dose of the drug Heparin in their bloodstream even though they had not been prescribed it.
The suspect was the only member of hospital staff working when all 13 of the suspicious deaths occurred, Carabinieri police commander Gennero Riccardi told reporters.
When she became a suspect and was transferred out of intensive care in October of last year, the mortality rate of the ward fell from 20 percent to 12 percent, he said.
Riccardi said the suspect "suffers from depression" and had been receiving "psychological treatment for many years".
Police detained the woman late Wednesday when she returned from a holiday with her husband. The families of the victims have not yet been informed that their relatives may have been murdered, police said.
Health Minister Beatrice Lorenzin called the case "chilling, hideous," in a statement in which she said: "It isn't the first time that nurses have been found to be serial killers."
Earlier this month, a nurse in the city of Ravenna was given a life sentence for murdering a patient with a lethal injection of potassium. She is under investigation for some 10 more suspicious deaths and is appealing her conviction.