President Barack Obama capped his environmental legacy and foreign policy pivot to Asia by formally ratifying the Paris climate deal on Saturday in a ceremony in Hangzhou, China.
The Paris Agreement could be remembered as "the moment we finally decided to save our planet," Obama said Saturday, a day before the Group of 20 summit opens in the eastern Chinese city.
It is a move which solidified a pact that many already see as his signature accomplishment.
"For decades, it was as if China and the U.S. were the captains of two opposing teams in a match debating approaches to climate change," said White House Senior Advisor Brian Deese. "And if we were going to find a successful path out of Copenhagen's failure, we were going to have to change that."
Deese told reporters on a conference call that the president was always optimistic that this deal was possible, but remained "clear eyed" that it needed a "steady persistence and diplomatic effort."
The landmark climate change deal includes 190 countries pledging to reduce greenhouse gas emissions and to keep global temperature rise below 2 degrees Celsius.
Related: Picturesque Midway Islands Helps Obama Frame Conservation Push
For the United States, the formal ratification process was completed when Obama signed an agreement and submitted the country's plans to the United Nations. In order for the Paris climate deal to come into force, 55 countries representing 55 percent of worldwide emissions must formally sign on.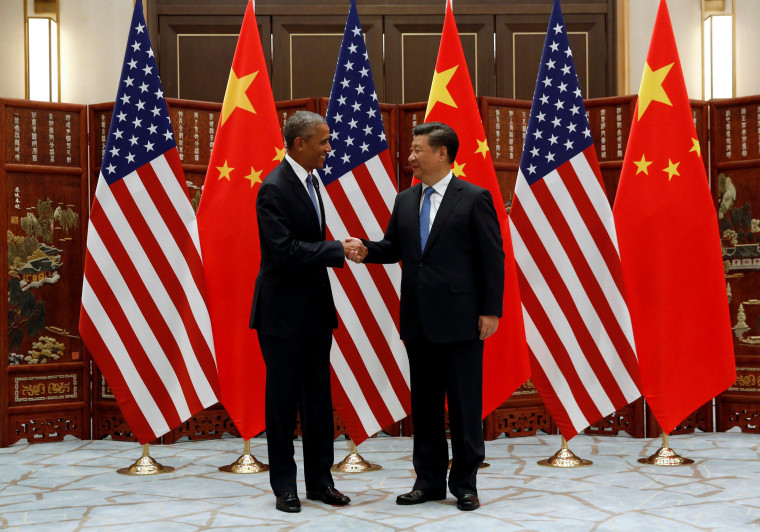 China represents about 20 percent of the worldwide emissions, while the U.S. is equal to 18 percent. As of Saturday morning, the agreement had about 20 other small countries ratifying the deal.
That totals about 40 percent of emissions — still shy of what is needed.
But the White House is quick to point out that there are 35 other countries who have made a public commitment to join in 2016. India is one of the countries expected to ratify in 2016 and Obama will see Prime Minister Modi in the coming days at the G20 and are expected to discuss finalizing the deal.
Some Republicans have argued that the president can't enter into this climate deal without the advise and consent of Congress. However, the White House believes it is well within precedent to sign an executive agreement like this one.
The other question becomes whether the next president will continue Obama's commitment to the deal.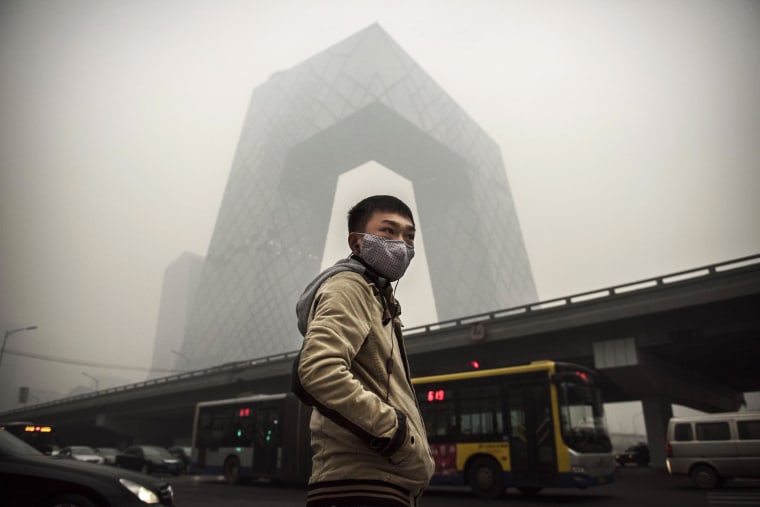 "It is certainly a discussion we have," Deese said, but believes the agreement will endure.
The deal came together because of a confluence of issues, not insignificant among them, the issue of air quality and environmental degradation in China. Some studies have linked polluted air in China to 1.6 million deaths per year.
Related: Can Obama Seal Climate Change Legacy on Final Presidential Trip to Asia?
That, coupled with the president's priority to move aggressively on the issue, helped make cooperation possible.
The leaders are also pledging to phase down hydrofluorocarbons, heat-trapping gasses that contribute to climate change, and on a market-based measure to reduce carbon emissions from international aviation.
In addition, they announced continued bilateral climate cooperation and domestic action.