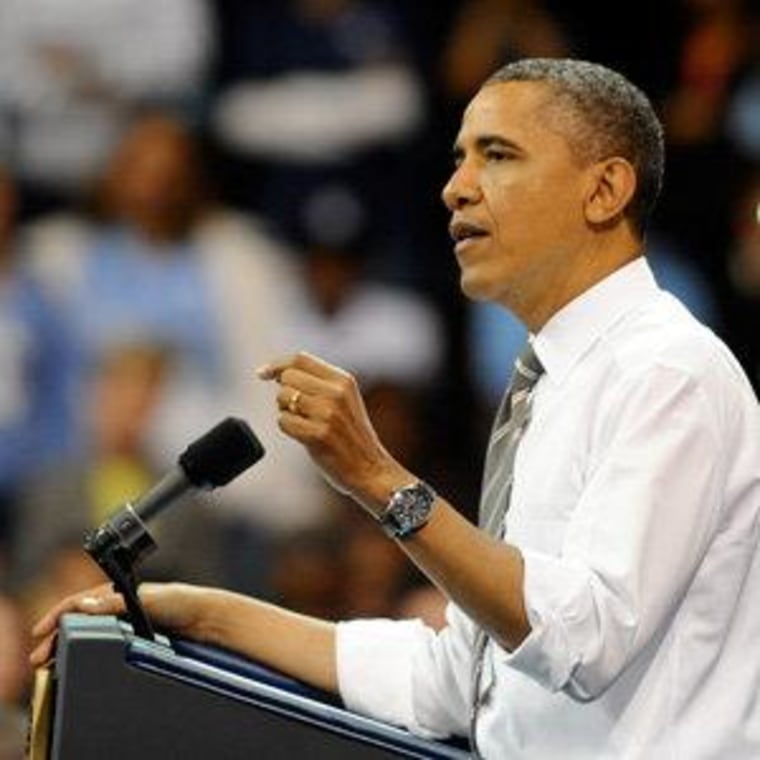 The Obamas were in the hole from student loans as recent as eight years ago. Sharing his own struggles to pay off college debts, President Obama told students today at the University of North Carolina "we've been in your shoes."
"I didn't just get some talking points about this. I didn't get a policy briefing on this," Obama reminded the crowd of modest beginnings for both himself and the first lady. "When we graduated from college and law school, we had a mountain of debt."
The president continues his a multi-campus tour promoting the preservation of low student loan interest rates and woo the college kids. On July 1, interest rates on the popular Stafford loans are set to double from 3.4 percent to 6.8 percent, making the lingering financial burden even tougher for grads.
In a surprising shift, presumptive Republican nominee Mitt Romney also voiced support for locking in the current rates — a stance that puts him at odds with Republicans in Congress.
With rising tuition costs, it's not uncommon for students to be tens of thousands of dollars in debt when they graduate. Now with the high unemployment rate, they're lucky if they can land a decent job right after graduation. Congratulations, Class of 2012 costs could go up even more unless Congress acts soon.