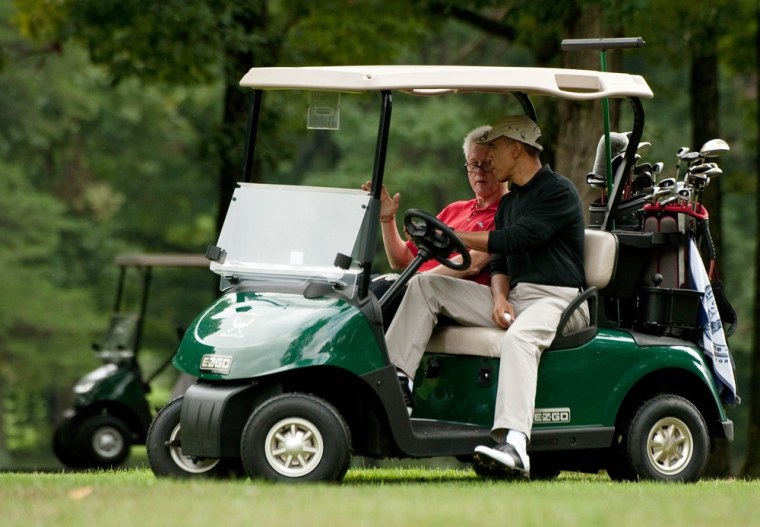 Perhaps it's moments like these that lend people to say that some of life's greatest problems are solved (or at least discussed) on the golf course.
President Barack Obama joined another duffer, former President Bill Clinton, and teed off in a foursome at Andrews Air Force Base outside Washington. The foursome included Obama's chief of staff, William Daley, and longtime Clinton adviser Doug Band, according to the Associated Press.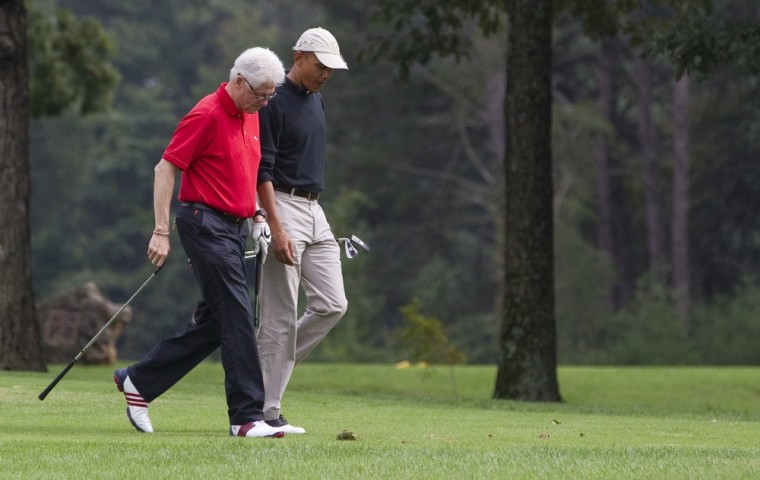 See the best photos from this past week in The Week in Pictures.