When Barack Obama becomes the first sitting president to visit Laos on Monday, he will confront another difficult chapter in America's past.
The U.S. bombed Laos heavily during the Vietnam War — eviscerating villages, schools, and temples; killing tens of thousands of civilians and creating hundreds of thousands of refugees.
The bombs targeted the Ho Chi Minh trail, the Viet Cong supply line that ran through neighboring Laos and Cambodia — but many of the salvos fell all around the Laotian countryside.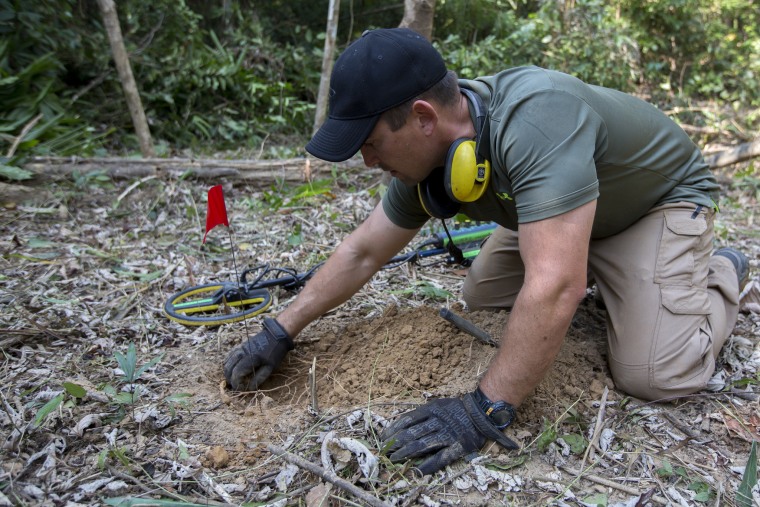 Around 2 million tons of munitions were dropped on what was a country of just 3 million people — making it the most heavily-bombed nation per capita in history, according to the British anti-landmine charity MAG.
America flew more than 580,000 missions over Laos between 1964 and 1973 — the equivalent of one every eight minutes for nine years, according to MAG.
Today, an estimated one-third of those cluster bombs — 80 million devices — remain unexploded. The gruesome hazards have killed or injured as many as 20,000 people.
While the U.S. has in recent years stepped up efforts to neutralize these deathtraps, only about 1 percent have been cleared. During his visit on Monday, Obama is expected to promise more funding for the U.S.-backed effort.
His plans to address the painful history echo efforts on recent trips to Cuba, Vietnam and the Japanese city of Hiroshima, where the U.S. detonated the first atom bomb in 1945.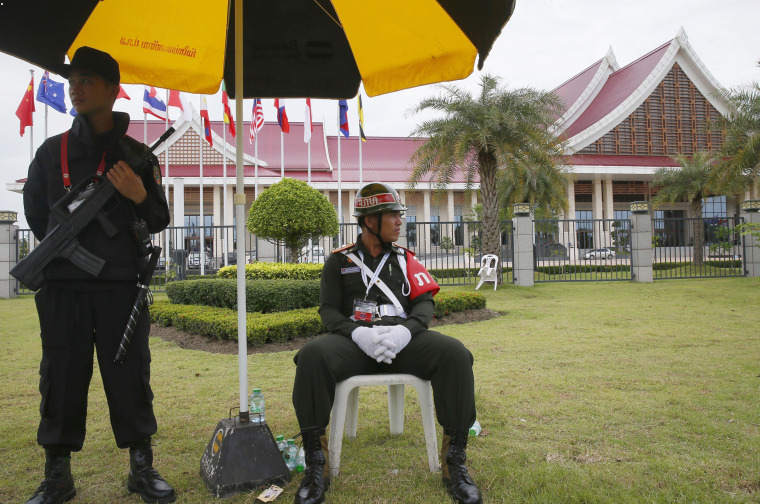 Obama is visiting Laos — a member of the 10-nation Association of South East Asian Nations, known as ASEAN — for a series of regional summit meetings on Monday.
Laotian leaders are expected to put the issue of unexploded bombs at the top of their agenda during their meeting with the president.
Obama noted the symbolism of the visit in remarks to reporters before his flight, saying he hopes the U.S. can provide concrete assistance to Laos.
"A lot of work can be done around war legacy issues... that involves dealing with unexploded ordnance," Obama said from the G-20 summit in China. "We should help."
Although Laos is a reclusive nation of just 6.8 million people — not to mention one of the poorest nations in Asia — Obama sees it as an important partner in countering the domineering regional influence of China.
He is also expected to raise concerns about human-rights abuses in the one-party communist nation.
The country's unlikely moment in the international spotlight will mark Obama's final stop in Asia during his presidency. He has made 11 trips to the continent, following his pledge to pivot U.S. foreign policy toward Asia and the Pacific rim.
The visit follows several days of intensive meetings for Obama at the G-20 summit in China, among his last meetings with some of the world's most powerful leaders.