A sweeping global agreement to combat climate change by shifting the world economy away from fossil fuels will take force next month after passing a threshold for ratification on Wednesday with support from European nations.
President Obama, speaking from the Rose Garden, called the "Paris Agreement" potentially a "turning point" for our planet.
"This gives us the best possible shot to save the one planet we've got," Obama said.
Addressing climate change has been a core goal for the president and netting the Paris climate deal is considered a critical part of his environmental policy legacy.
"One the reasons I took this office was to make America the leader in this mission," Obama said.
Related: Obama Caps Environmental Legacy With Paris Climate Change Deal
Support for the Paris Agreement has widened to nations representing 56.75 percent of world greenhouse gas emissions, above the 55 percent needed for implementation, a U.N. website showed. The deal will formally start in 30 days.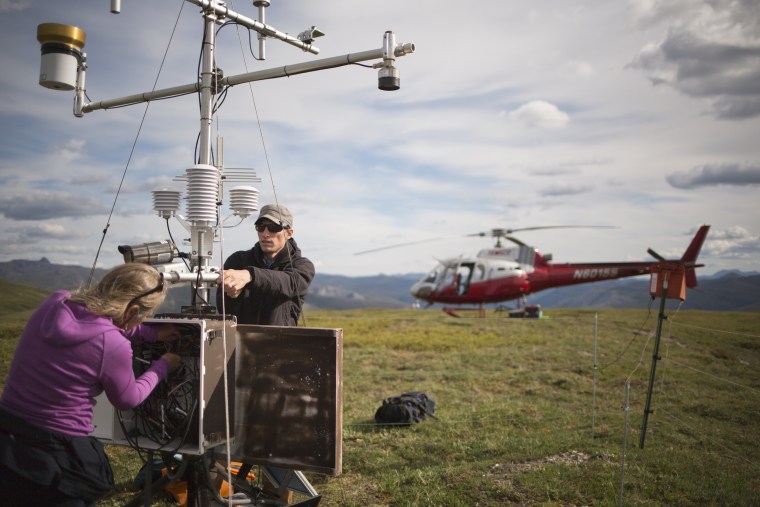 European Union countries including Germany, France and Slovakia, which have completed domestic ratification, helped trigger the formal entry into force after a green light from the European Parliament on Tuesday.
The agreement, reached in December 2015, already has support from other major emitters led by China, the United States and India. In total, 72 countries out of 195 have ratified the agreement, according to the U.N. website.
Several nations hailed the rapid ratification of an agreement meant to cut global greenhouse gas emissions, mainly from burning fossil fuels, to limit floods, droughts, more powerful storms and rising ocean levels.
However, on Wednesday, President Obama cautioned that more work remains.
"Even if we meet every target, we will only get to part of where we need to go," he said. "This agreement will help delay or avoid some of the worse consequences of climate change will help other nations ratchet down their emissions over time over time."
However, there has been some political pushback in the U.S. from congressional Republicans who question whether the president needed sign off from the HIll to agree to the deal. The White House there is precedent to sign this type of executive agreement.
Whether the next president will continue Obama's commitment to the deal remains to be seen.
It took eight years for the previous U.N. climate deal, the 1997 Kyoto Protocol that obliged only rich nations to cut emissions, to gain enough backing to take effect.
Entry into force "demonstrates unprecedented political momentum for climate action and bodes well for us moving forward", said Thoriq Ibrahim, Environment Minister for the Maldives and Chair of the Alliance of Small Island States.
But he urged stronger action against global warming, saying "it is no exaggeration to say we are in a race against time".
The Paris Agreement will take force just before the U.S. presidential election on Nov. 8. Republican Donald Trump opposes the accord while Democrat Hillary Clinton is a strong supporter.
Paul Polman, CEO of Unilever and Chairman of the World Business Council for Sustainable Development, said ratification showed that a shift to a low-carbon economy is "urgent, inevitable, and accelerating faster than we ever believed possible".
But current national pledges for cuts in emissions are insufficient to achieve a Paris goal of limiting a rise in world temperatures to "well below" two degrees Celsius (3.6 Fahrenheit) above pre-industrial times.
U.N. studies project that average world temperatures are set to rise by 3 degrees (5.4 Fahrenheit) or more by 2100, based on current trends. And this year is expected to prove the warmest since records began in the 19th century, beating 2015.
"The Paris Agreement's credibility test starts today," said Tracy Carty of the charity Oxfam, adding that governments should raise their ambitions.