WARSAW - President Barack Obama announced a major initiative to bolster U.S. military activity in support of NATO allies Tuesday as he kicked off a four-day trip to Europe.
He urged Congress to support a $1 billion "European Reassurance Initiative" and said the White House was reviewing its military presence in the region as a result of Russia's intervention in Ukraine.
Obama also warned Russia it would face more sanctions if it showed further aggression, and called on Moscow to do more to tackled the pro-Russian armed insurgency in eastern Ukraine.
"The U.S. will position more equipment in Europe, we will be increasing our exercises with our allies in Europe," Obama said at a joint news conference in Warsaw with his Polish counterpart, Bronislaw Komorowski.
"We will be stepping up our partnerships with allies including Ukraine, Moldova and Georgia as they build up their own defenses."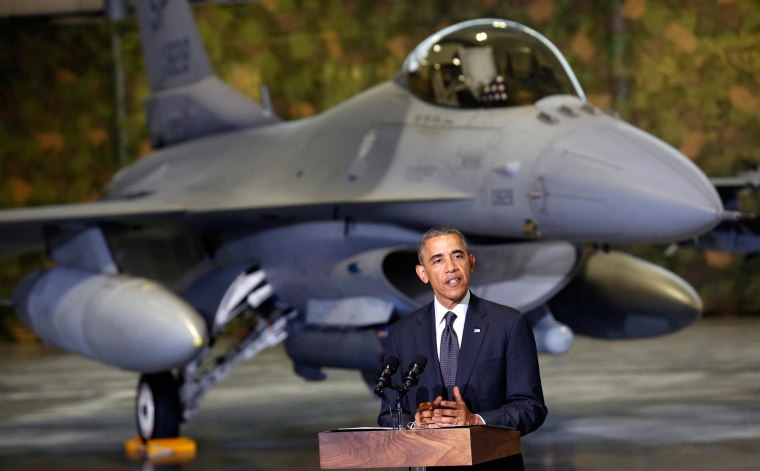 He said the initiative demonstrated America's "unshakeable commitment to our NATO allies."
Earlier, Obama met Polish and American troops and spoke to his host briefly about their security cooperation and the pall that events in Ukraine have cast on the region.
"As friends and allies we stand united together and forever," Komorowski said.
Obama said he was starting his visit in Warsaw because America's commitment to the security of Poland and its allies "is sacrosanct," alluding to additional measures to increase the U.S. commitment to Poland's security.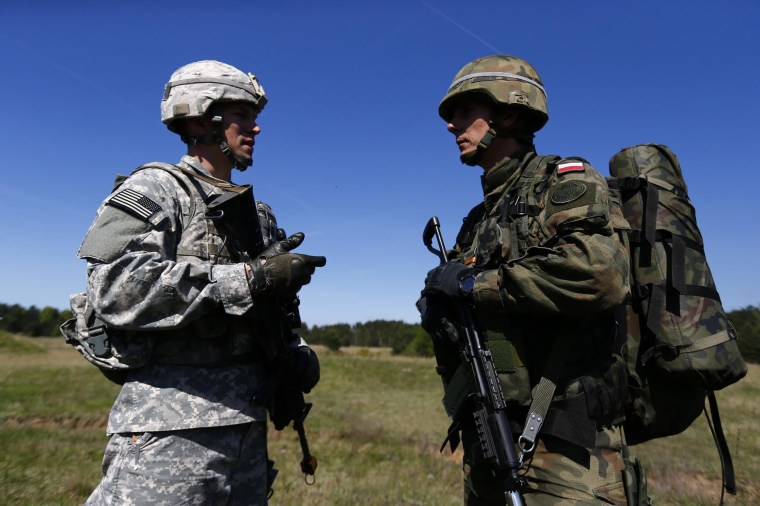 The White House said Obama will call on Congress to support a "European Reassurance Initiative" of up to $1 billion to increase U.S. military rotations on the continent, plus boost exercises, training and the responsiveness of U.S. forces to reinforce NATO.
"These efforts will not come at the expense of other defense priorities, such as our commitment to the Asia Pacific rebalance," the White House said in a statement.
The effort would involve increased participation by the U.S. Navy in NATO naval force deployments, including "more persistent deployments" to the Black and Baltic seas, it added.
Obama said further Russian provocation "will be met with further costs to Russia, including sanctions."
He called on Russia to tackle the "flow of militants" across the border into Ukraine, and to use its influence with pro-Russia armed separatists to "lay down their arms."
Reuters contributed to this report.
- Cassandra Vinograd and Alastair Jamieson