Flanked by a bipartisan group of lawmakers, President Obama signed a bill reauthorizing the Export-Import Bank, a move that he said would help U.S. businesses dealing with a shaky economy.
"By reauthorizing support for the Export-Import Bank, we're helping thousands of businesses sell more of their products and services overseas and, in the process, we're helping them create jobs here at home," the president said, as lawmakers including Republican Rep. Gary Miller (CA) and House Democratic Whip Steny Hoyer stood beside him at an auditorium in the Eisenhower Executive Office Building.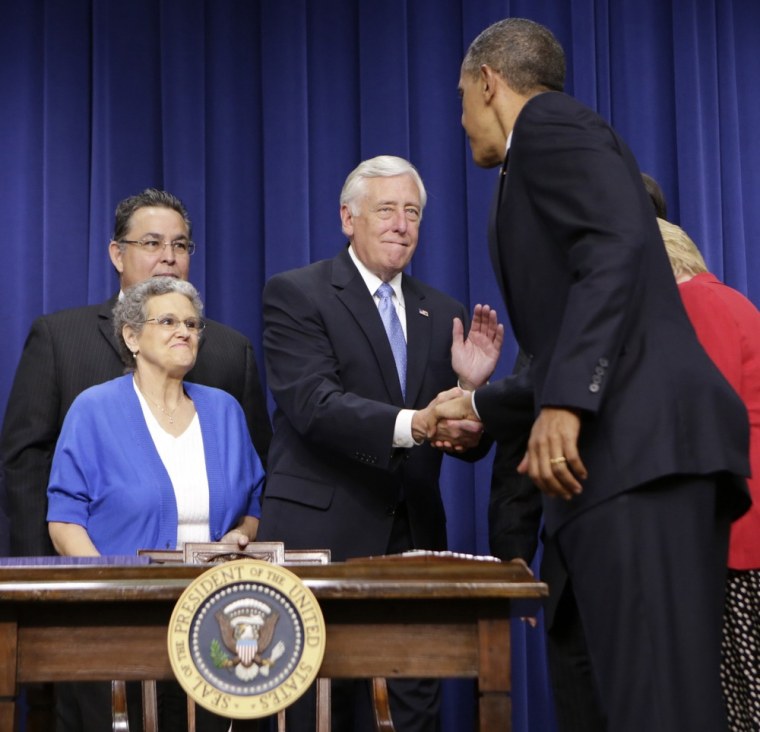 Today's bill-signing extends the authority of the 78-year-old bank, created to help finance American exports, through September 2014 and raises the amount it can lend to $140 billion.
While he praised the bipartisan group of lawmakers who helped shepherd the bill through Congress, the president added that the economy was still too volatile for the government not to do more, noting specifically the Euro zone crisis and the struggles of some rising economies like India and China's.
"Obviously, the world economy is still in a delicate place because of what's going on in Europe and the fact that some of the emerging countries have been slowing down.  It is absolutely critical for us to make sure that we are full speed ahead."
Referencing his five-point Congressional "To Do list" which he's used to contrast with a "do-nothing Congress," the president urged the body to pass his other short-term legislative priorities like tax credits for businesses hiring more workers and those using energy-efficient technologies.
"There are a number of things that my administration can do on our own and we're going to keep on doing them, but it gets a whole lot easier if we get some help from Congress," he said.