WAREGEM, Belgium — President Barack Obama reached back 100 years to reinforce the U.S.-European bond, calling for a recommitment to peace Wednesday during a solemn pilgrimage to a World War I cemetery as European tensions run high over Russia's incursion into Ukraine.
"This visit, this hallowed ground, reminds us that we must never ever take our progress for granted," Obama said at Flanders Field American Cemetery and Memorial in northwest Belgium. "We must commit perennially to peace, which binds us across oceans."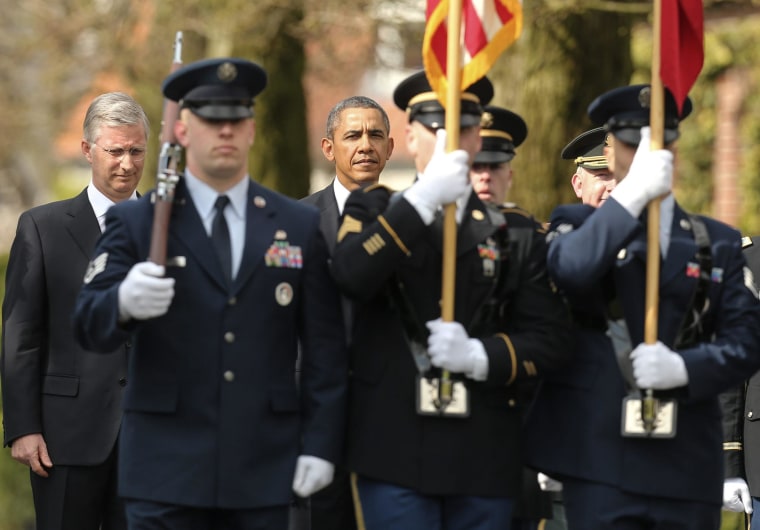 Followed by the stirring sound of a bugler playing Taps, Obama joined Belgian Prime Minister Elio Di Rupo and King Phillipe in laying a trio of wreaths at the white stone monument at the center of the cemetery, the site of a significant World War I battle. The three leaders then walked among some of the white crosses that mark the burial site of 368 American troops, most of whom gave their lives in liberating Belgium from German occupation.
— The Associated Press