The CEO of one the world's largest oil companies died in Moscow on Monday when his plane "collided with a snow-clearing machine," according to a spokesperson for Vnukovo Airport.
Christophe de Margerie, whose extravagant facial hair earned him the nickname "Big Mustache," according to Bloomberg News, spent seven years in charge of Total S.A., one of the world's six so-called super-major oil companies. He was 63.
"I can confirm that the passenger was Total's head de Margerie,'' Elena Krylova, the airport spokesperson, told Reuters.
The company later released a statement, saying: "Total confirms with deep regret and great sadness that Chairman and CEO Christophe de Margerie died just after 10 p.m. (Paris time) on October 20 in a private plane crash at Vnukovo Airport in Moscow, following a collision with a snow removal machine. Five people were found dead at the scene of the accident, including three crew members, the driver of the snow removal machine and Christophe de Margerie. The thoughts of the management and employees of the Group go out to Christophe de Margerie's wife, children and loved ones as well as to the families of the four other victims."
Total, a French multinational based in Courbevoie, west of Paris, was not immediately reachable for comment. Three additional French citizens died in the crash. De Margerie joined Total in 1974 and became president of its Middle East operations in 1995. He later headed up exploration and production company wide. Controversy followed, especially in the Middle East, and French prosecutors recommended trying de Margerie on corruption and embezzlement charges related to work in Iran in the 1990s.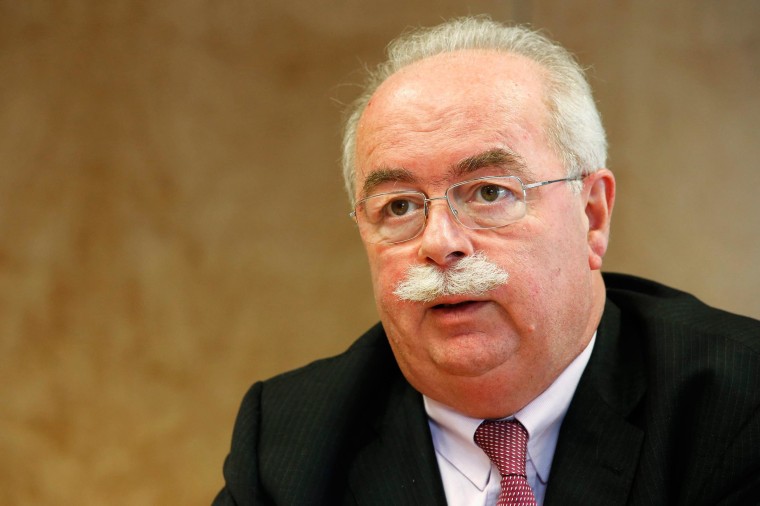 SOCIAL:
— Tony Dokoupil with Reuters