MOSCOW — Two Russian Olympic champions denied on Friday that their victories were due to mixing steroids with whiskey.
"That's totally absurd," cross-country skier Alexander Legkov said at a news conference in Moscow. "I don't even know how steroids look."
"I thought at first it was an April's Fools joke," he said. "But it all turned out very unpleasant."
The news conference was a reaction to a story published in the New York Times on Thursday claiming Russia set up an elaborate government-backed doping system to ensure its victory on the domestic Winter Games in Sochi in 2014, where Russia topped the unofficial medals chart.
Grigory Rodchenkovm, a former Russian official, told the newspaper that at least 15 Russian athletes relied on doping for their Sochi victories.
Rodchenkov, who fled Russia for Los Angeles after the Olympics, said he was personally mixing steroid cocktails of his own invention for athletes, dissolving them in whiskey for men and vermouth for women.
He also said he participated in switching of doping probes, a cloak-and-dagger operation that Rodchenkov claimed was supervised by KGB's successor the FSB.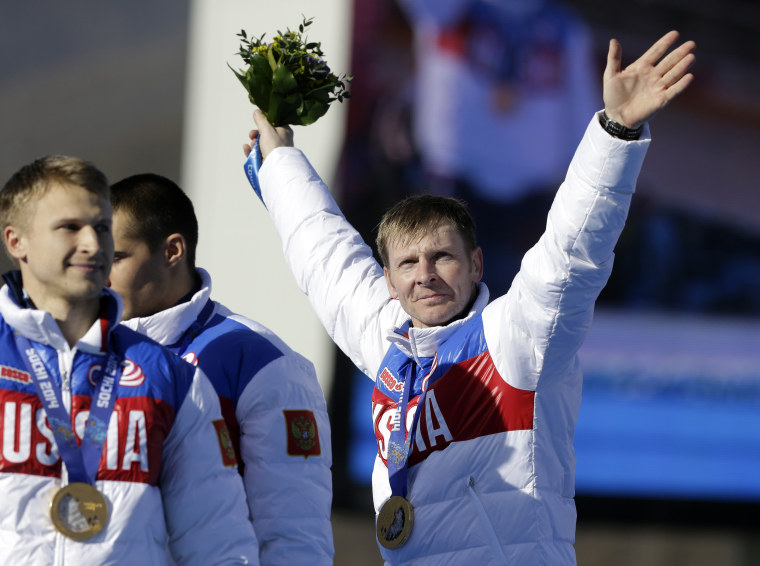 No documents were provided by Rodchenkov to back his allegations, a fact the Russians were quick to point out.
"This is an attempt to smear my name and my place in the international sports elite," another implicated athlete, Alexander Zubkov, said at the press conference.
Veteran bobsledder Zubkov, 41, participated in five Olympics, scoring medals in three of them, including Sochi.
Related: Tokyo 2020 Olympics: Prosecutors Probe $2M Payment
"There is no doping program in the Russian Federation, and there never was one," said Deputy Sports Minister Yury Nagornykh, who joined the athletes at the press conference.
He said Russia's successes in Sochi were due to the groundwork done by the ministry after the disastrous 2010 Vancouver Games, where Russia was an overall 6th, its worst showing ever.
The accusations are part of a campaign against Russia, Legkov said.
Related: Russian Doping Claims May Dent Putin's Popularity
"I think it is a political game, because many are against our country, one of the foremost powers in the world," Legkov said. He did not name the perpetrators, but pointed out that Rodchenkov is based in the United States.
Russia has been battling allegations of institutionalized doping use since late 2014, based mostly on whistleblower reports by ex-athletes. President Vladimir Putin has personally admitted the problem, though denied the use of doping was state-sanctioned.
Nevertheless, the country's athletics team currently faces expulsion from the Summer Games in Rio this coming summer. The decision is to be made by the global anti-doping watchdog WADA on June 17.