TAIPEI, Taiwan – It was one of the most powerful scenes of China's1989 student protests: Wu'er Kaixi, on hunger-strike and dressed in pyjamas, haranguing then-Premier Li Peng.
Wu'er was one of the student leaders invited to meet Li in May 1989, whom he interrupted, saying: "There are people sitting out there in the square, going hungry, as we sit here and exchange pleasantries. We are only here to discuss concrete matters, sir."
The meeting was broadcast on national television.
"When we were summoned to that meeting, we hoped that would be a turning point," Wu'er said during a recent interview in a small Taipei coffee shop. Now 46, he lives in exile, a political commentator and financial analyst in Taiwan.
Instead of a meaningful conversation, Li began lecturing him and the other protesters.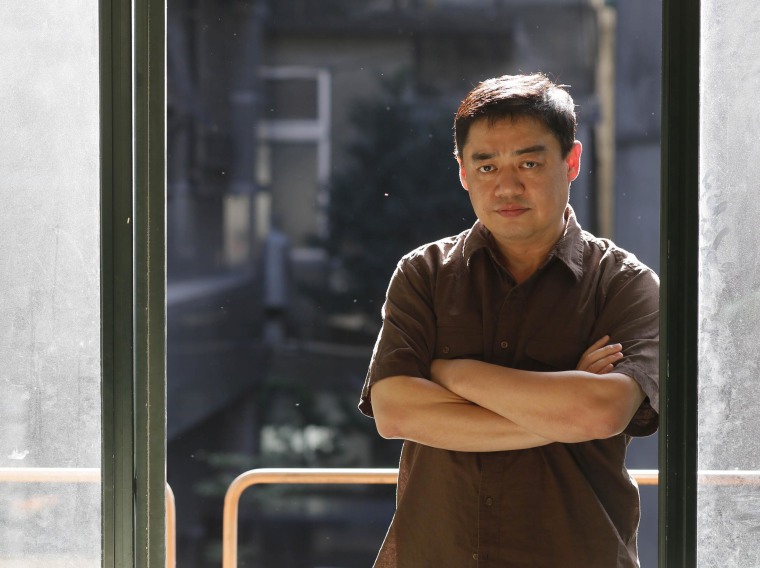 "We decided we would not make this what they wanted, a nationally-broadcast taking down of the students," Wu'er said. "So I interrupted him and gave him a lecture. We didn't anticipate this thing would be broadcast nationwide."
The following day, May 19, 1989, Li declared martial law, and two weeks later the tanks moved in to Tiananman Square.
Twenty-five years on, and the man who had been number two on China's most wanted list in the wake of the violent crackdown, has become unwanted by China.
Since 2009, he has tried four times to return to mainland China, wanting to see his frail and ageing parents, even if it means spending time in prison. He was turned away from Hong Kong and Macau, and was not permitted to enter the Chinese embassies in Tokyo or Washington when he tried to turn himself in.
"I don't want this exile anymore. It is mental torture for me," he said.
His parents have not been allowed to leave the country to see him.
"The Chinese government's act in prohibiting my parents from traveling abroad to see me, means that I haven't seen them in 25 years," he said. "It's been a punishment for them. For nothing they have done."
He has now spent more time in exile than he has in China.
During NBC's recent visit to Taiwan, he lectured students about the importance of the Tiananmen democracy movement and the pure idealism that drove them.
He believes that sooner or later the Chinese Communist Party will have to confront the truth about June 4, 1989.
As much as the government tries to suppress history, "the memory of the June 4th massacre is very much present in China today, not in anything published. Not publicly. But in people's minds."
He still believes real change can come to China, there are so many discontents.
"Maybe it will come in a different form this time. Maybe a Tiananmen on the Internet," he said. "I am an exile. I have no other choice but to be optimistic."