Russian riot police detained over 100 protesters on Monday outside a Moscow courthouse where they were demonstrating against the prosecution of seven defendants who were arrested at a 2012 rally against President Vladimir Putin.
Their pleas fell on deaf ears however as the judge sentenced seven defendants to prison terms ranging from two-and-a-half to four years for attacking police officers.
Among those detained was Alexei Navalny, who emerged from a series of street protests in 2011-2012 as one of the top opposition leaders.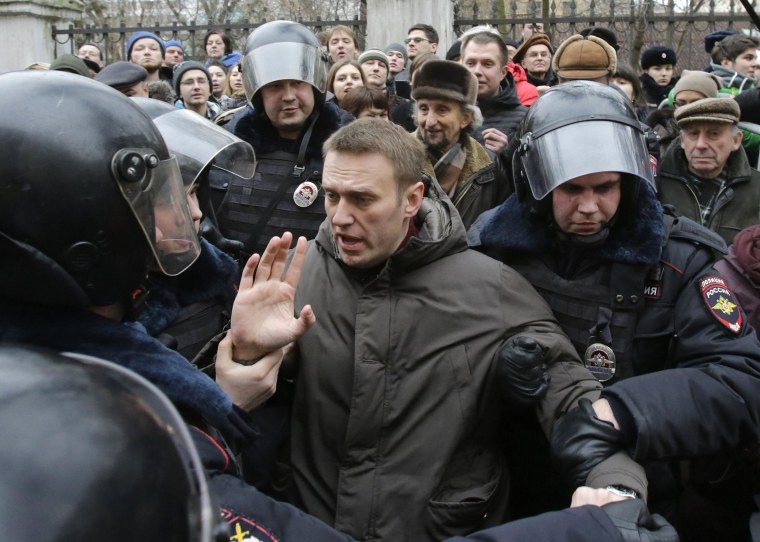 Pussy Riot members Nadezhda Tolokonnikova and Maria Alyokhina also took part in the protest.
— Reuters