For more than half a century, Latin America has ruled the world as the most violent place on earth.
In 2013, nearly one in every three murders that occurred globally took place in the streets of Latin America – where just 8 percent of the world's people live.
The United Nations Office on Drugs and Crime recently released their "Global Study on Homicide 2013" which examined peacetime murder statistics from all over the world and ranked 13 of the top 20 countries to be in Latin America and the Caribbean. Honduras, Venezuela and Brazil are among the countries with the highest murder rates in the world.
In 2012, the U.N. Office on Drugs and Crime registered 134,519 homicides in Latin America out of the 440,000 murders globally.
"Ever since 1955, murder rates in the Americas have been five times higher than in Europe or Asia," said Angela Me, the chief of research at the UNODC. "That remains the case today. Latin America has the highest rate of criminal violence in the world."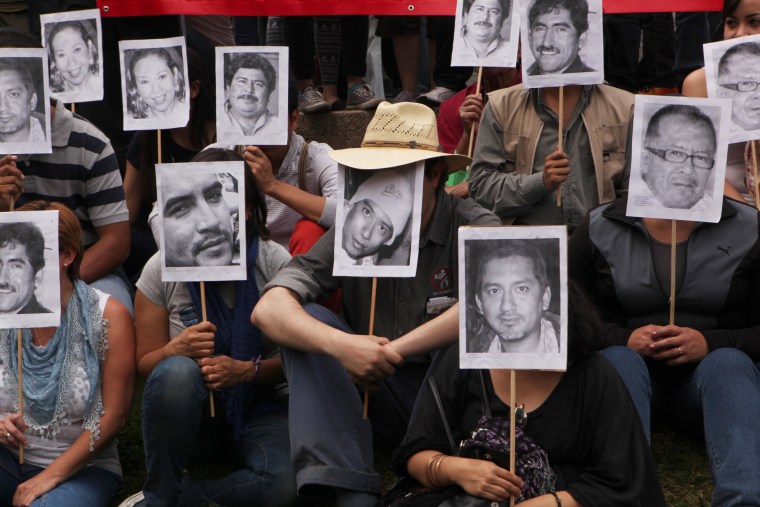 That, she said, is mainly due to organized crime and gangs. "Many murders in Latin Americas are gang-related unlike in Europe and Asia where homicide is tied to inter-personal violence," Me said. "Organized crime and gangs commit 30 percent of the murders in the Americas."
The report also found that a person is more likely to get away with murder in Latin America than anywhere else in the world. While the study makes no conclusions on why "Latin America has the highest level of impunity for homicide," Me believes that this is probably due to the fact that many criminal justice systems are "overloaded, inefficient and burdened with corruption."
Honduras has the highest homicide rate in the world with 90.4 murders per 100,000 people, followed by Venezuela with 53.7, a country where the murder rate has risen consistently since 1994, states the report. The global average is below six murders per 100,000 people.
Meanwhile, there are three countries in the region with murder rates lower than the global average and and where organized crime does not appear to have taken hold: Chile, Cuba and Argentina. The murder rate in Chile stands at 3.1 per 100,000 inhabitants; in Cuba, at 4.2 and Argentina at 5.5 per 100,00 inhabitants.
Brazil, on the other hand, has the highest actual number of murders of any country -- 50,108 people were reported murdered in 2012. This summer, the country plagued by gang violence will play host to the World Cup soccer tournament, drawing international tourists to 12 different cities.
- Mary Murray