A U.S. aircraft has been found after it crashed while trying to land on a ship off Australia's northeast coast, the country's defense department said Monday.
Three Marines are still missing after the MV-22 Osprey heli-plane hit the water while trying to land on the USS Green Bay on Saturday. The aircraft hit the flight deck and went into the water at Shoalwater Bay.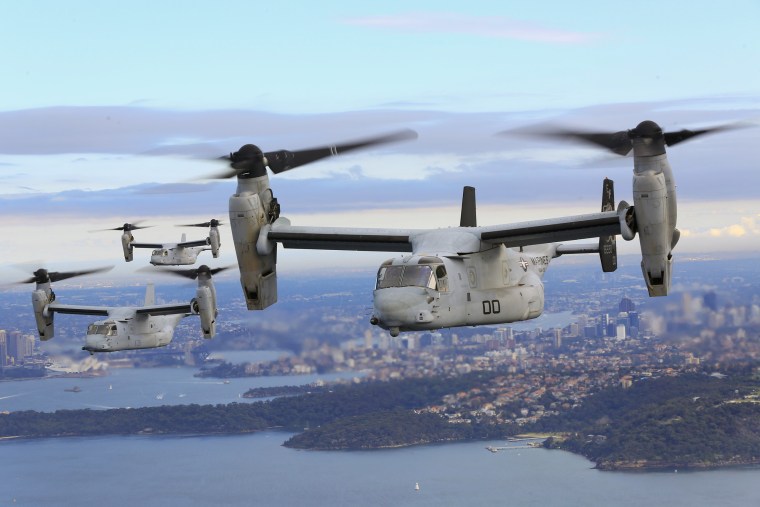 Twenty three of the 26 people on board were rescued. The next of kin of the three missing Marines have been notified, the military said.
On Monday, Australia's Defence Department said that shortly after launching a search mission the submerged aircraft had been found.
The crew of an Australian ship, the HMAS Melville, as well as Australian divers were set to start "remotely operated underwater vehicle operations beginning this evening," the department said in a statement.
The aircraft was in Australia for a joint military training exercise held by the U.S. and Australia last month. The Talisman Sabre exercise, a biennial event between the two nations, involved more than 30,000 troops and 200 aircraft.
At the time of Saturday's incident, the weather was described as good. The deck of the USS Green Bay was damaged in the incident.