Deposed Catalan leader Carles Puigdemont was taken into custody in Belgium on Sunday, a spokesman for the Brussels prosecutor said.
Five senior Catalan politicians wanted by Spain had been the subject of a European arrest warrant in the wake of the declaration of Catalonia's regional independence last week.
In response, Madrid moved to impose direct rule over the autonomous region. Spanish Prime Minister Mariano Rajoy sacked Puigdemont and dismissed Catalonia's parliament, calling a regional election for Dec. 21.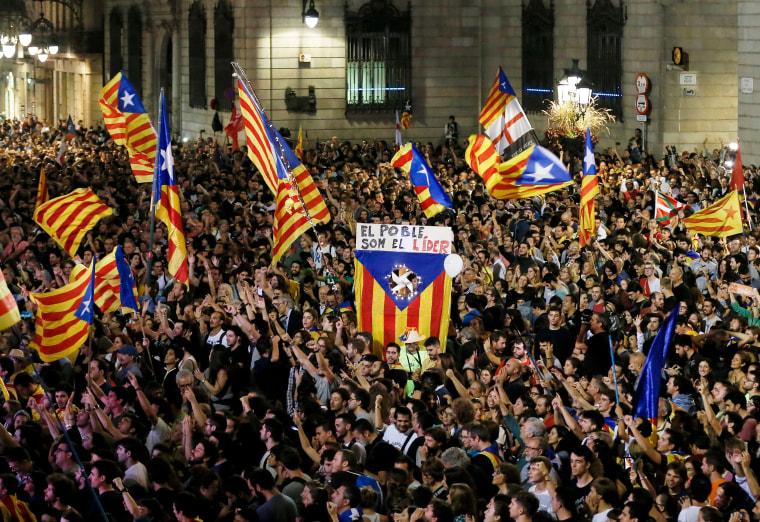 Related: Catalonia's Bid for Independence From Spain: A Timeline of Developments
Puigdemont and four of his associates who fled to Belgium in the aftermath were wanted by Madrid on charges of rebellion, sedition, misuse of public funds, disobedience and breach of trust relating to Catalonia's independence campaign.
According to Belgian procedures, prosecutors must bring suspects to a judge, who has 24 hours to decide whether or not to approve the arrest warrant.
Appeals can stretch the process to as long as 45 days.
On Thursday, nine members of Puigdemont's sacked cabinet were ordered by Spain's High Court to be held on remand pending an investigation and potential trial.
One member of the dismissed cabinet, Santi Vila, was freed after paying bail of 50,000 euros ($58,035) on Friday. The other eight could remain in custody for up to four years.