CAIRO — Ousted Egyptian President Hosni Mubarak was back at home Friday after six years in custody, his lawyer said.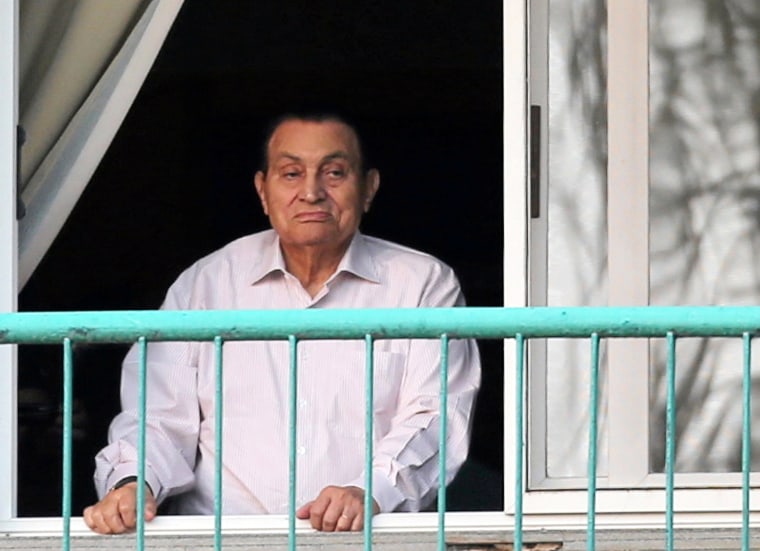 The 88-year-old former leader left the Maadi Military Hospital in Cairo after being acquitted earlier this month of charges that he ordered the killing of protesters during the 2011 "Arab Spring" uprising.
His lawyer Fareed Al Deeb confirmed his release to NBC News, without giving further details.
Mubarak's home is in Heliopolis, an upscale neighborhood where the main presidential palace from which he once governed is also located.
The strongman was arrested in April 2011, two months after being ousted from office. He has since been held in prison then later in military hospitals under heavy guard.
He was cleared of the final murder charges against him on March 2 after facing trial in a litany of cases ranging from corruption to the killing of protesters.