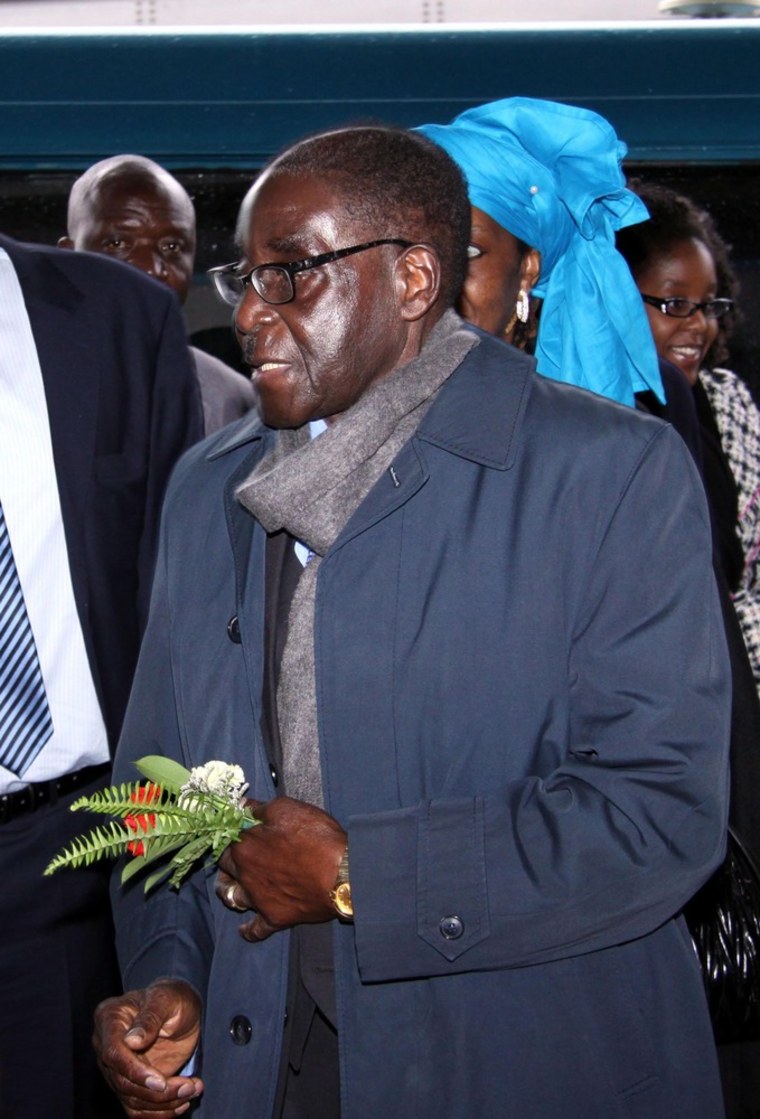 Zimbabwe's long-ruling President Robert Mugabe on Monday arrived in Rome, where he is expected to join other leaders at Tuesday's installation of Pope Francis.
The 89-year-old is banned from traveling to the European Union amid allegations of human rights abuses and election rigging.
However, the papal state of Vatican City is not part of the EU.
Italy does not to enforce the ban on those using its territory to reach Vatican City, which is encircled by Italy and has no airport of its own.
Pope Francis, the first Jesuit pontiff, will be officially installed as the new leader of the Roman Catholic Church on Tuesday.
Heads of state and governments customarily attend, but Vatican spokesman Father Federico Lombardi explained that the Holy See does not make specific invitations, according to the U.K.'s Guardian newspaper.
Lombardi told reporters on Sunday he had "no idea" if Mugabe would be attending, the Guardian said.
Mugabe, a conservative Catholic who has ruled the southern African country since independence from Britain in 1980, last visited the Vatican in April 2011 when he joined world dignitaries for the beatification of Pope John Paul II.
He has staunchly opposed gay rights that he says are immoral and not compatible with African cultural practices in Zimbabwe.
Vice President Joe Biden and the president of Jesuit-run Georgetown University will be among the Americans attending, The Associated Press reported.
The AP also said Pope Francis, who was the Archbishop of Buenos Aires, was due to meet Argentine President Cristina Fernandez on Monday. It said the two have been on opposite sides for many years, since Francis had lobbied hard against moves by the country's government to legalize gay marriage and make contraceptives available for free. 
Related:
Impromptu appearance, off-the-cuff remarks: Pope's Sunday surprises delight
Pope Francis describes wish for 'poor church for the poor'