PESHAWAR, Pakistan – When U.S. Navy SEALs stormed a compound in Abbottabad to kill Osama bin Laden on May 2, 2011, two young female polio workers - Sharafat Bibi and Sunbal Bibi - had no idea it would one day be a justification for their murder.  
Sharafat and Sunbal were killed by unidentified armed men on May 28 in a village in Peshawar, the capital of Khyber Pakhtunkhwa province, where they were administering anti-polio vaccines to the children.  
They are among 20 people, three of them security personnel, who have been gunned down by suspected militants during the last two years for vaccinating children against polio.
Pakistan aid workers say their woes began when it emerged that Dr. Shakil Afridi, a Pakistani physician, ran a fake vaccination campaign in the garrison city of Abbottabad to collect DNA samples from bin Laden and his family to prove his presence there to the CIA.
There is outrage in Pakistan that Afridi helped the U.S. government capture and kill the terror mastermind on their sovereign territory. He was sentenced to 33 years' imprisonment for treason on May 23, 2012. Afridi is appealing the verdict; his next hearing is scheduled for July 18.
But many Pakistani aid workers say they are paying the ultimate price for Afridi's actions. Ever since his role in the bin Laden compound attack was revealed, their job has become increasingly dangerous and now most parts of the country have become "no go" zones for aid workers.
'We cannot move freely'
Dr. Janbaz Afridi, deputy director Expanded Program on Immunization (EPI), in Peshawar believes the day people learned about the "dirty work" of Afridi in Abbottabad, they started opposing polio drops being given to their children and started to suspect that all polio workers were spies.
Militants have tried to block the vaccinations, saying they are part of a conspiracy to sterilize and reduce the world's Muslim population.
Janbaz Afridi, no relation of Shakil, said that since then UNICEF and the World Health Organization have spent millions of dollars on communication experts to create awareness campaigns, but that the strategy appears to have backfired as the number of parents refusing vaccines to their children is on the rise.
WHO said at the end of March that as many as 240,000 Pakistani children have missed getting their polio vaccinations in the North and South Waziristan regions - Taliban strongholds - since July 2012.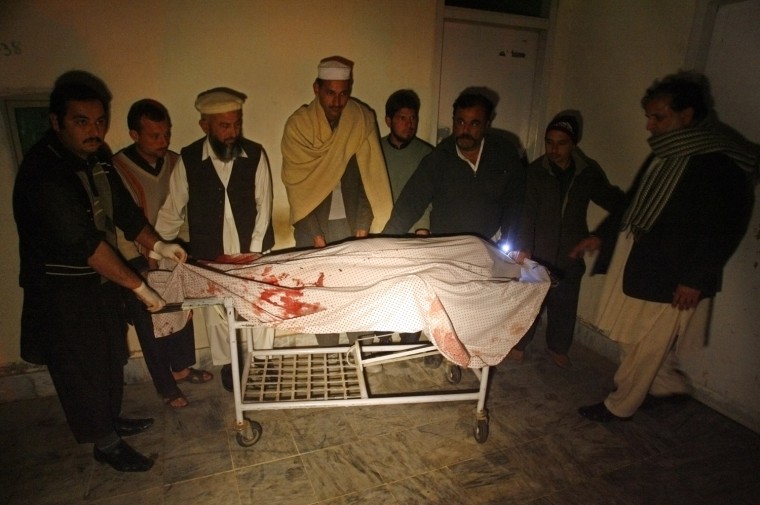 Pakistan is a key country in the battle to eradicate the polio virus, which attacks the nervous system and can cause permanent paralysis within hours of infection.
Only three countries in the world – Afghanistan, Nigeria and Pakistan – are still polio-endemic, according to WHO. That's down from as many as 125 countries in 1988.
"Pakistan and especially the Khyber Pakhtunkhwa province and the tribal areas along the Afghan border have become the most dangerous place for aid workers and polio teams these days," said a senior official at USAID in Peshawar, who spoke on the condition of anonymity because of the security issues.
He said all the foreign-funded organizations have been confronted with numerous security challenges.
"We have been facing serious hardships from security agencies as well as militant groups. We had to carry out our projects through other people [since] we cannot move freely," the USAID official said.
"Even in major cities, our staffers are stopped, harassed and sometime beaten up by the state agencies. Our vehicles parked in comparatively safe places are punctured," he added.
Out of the seven semi-autonomous tribal regions, he said they have been working only in two places.
"In South Waziristan, USAID has been working on mega projects worth 2 billion Pakistani rupees ($20 million) through the Frontier Works Organization. But [USAID aid workers] themselves cannot go there personally as the security agencies are reluctant to give clearance," the official said.
"In the militancy-stricken Malakand region, USAID is spending 1.5 billion rupees ($15 million) on building roads, schools, health facilities and compensation for local people, but again, we can't go there due to security constraints."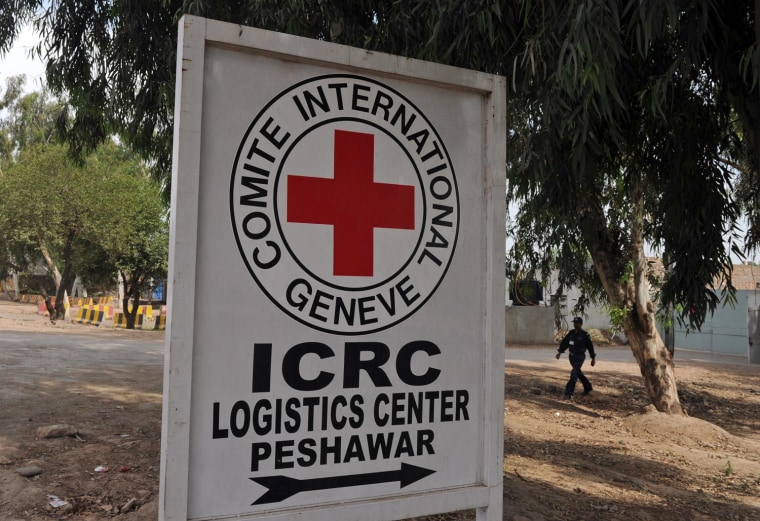 Packing up
Shah Nawaz Khan ran an NGO focused on community health in Khyber Pakhtunkhwa Peshawar for 10 years, but decided to pack up and move to Pakistan's capital city Islamabad due to growing threats.
He already has shifted his family to Islamabad after receiving threatening phone calls from people demanding money. "You are getting a lot of dollars from U.S. and have to give us our share," one called told him.
He said more than a dozen aid workers had shut their offices in Khyber Pakhtunkhwa and Fata provinces and moved to Islamabad due to security threats.
"I personally condemned what Dr. Shakil Afridi did in Abbottabad, but he complicated our job," Khan said. "How can aid workers concentrate on their work when they are branded as U.S. spies?"
Related:
Outrage as 'Pakistan's Mount Vernon' is destroyed by bombers
A rare glimpse inside Pakistan's ground zero for terrorists
From alcohol to kites: An A to Z guide to Islamic Republic of 'Banistan'